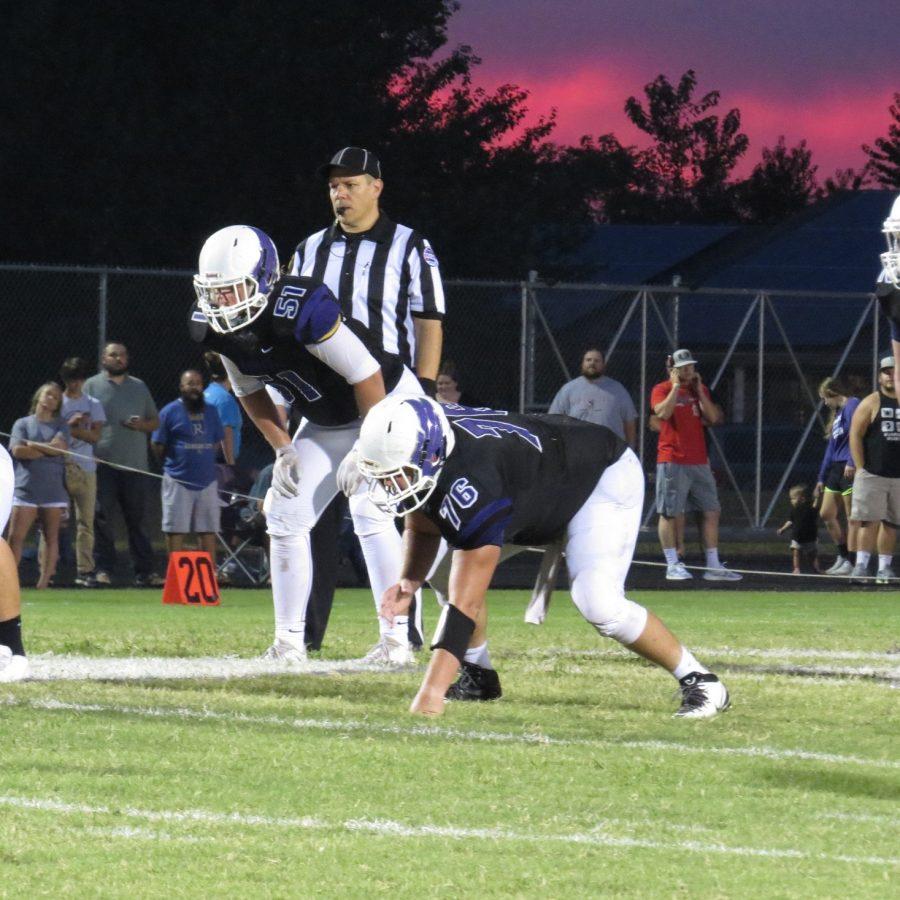 The Fair Grove Football team is starting the season strong, currently holding an undefeated record of 7-0. Saturday, September 10th, Fair Grove succeeded in defeating Springfield Catholic in a tight game of 21 to 20. This game was a low scoring game considering the final scores of the first three games were 49-7, 50-14, and 75-0. The football game against Springfield Catholic was originally scheduled for Friday evening September 9th , the game was postponed twenty four hours due to thunderstorms in the area.
The Fair Grove Football team has continuously improved from the help of their coaches Bill Voorhis, Mark Talbert, Jeremy Faubion, Ryan Buffington, and Chris Holt. Head Coach Bill Voorhis mentioned, "Our goals for this year are just like every year, win District Championships and move on further." The Fair Grove Football team really shows what hard work and determination can earn, boasting a record of 6-0 after their victory over Strafford. The team finished the 4th quarter with a final score of 28-22 securing the win, and leaving one less team between them and the districts championship.
"The Quarterback Club bought us a brand new field mower, new paint for the field goals, and senior banners for the football team," commented Voorhis. The Quarterback club is a family organization that helps raise money for the Fair Grove Football team through donations and a five dollar fee every year per family in the organization. The money is put towards gear, maintenance equipment and other necessary items for the Fair Grove Football team. The Quarterback club meets every second Thursday of the month at 6:30 pm.
Last year Ash Grove barely managed to defeat the Eagles with an ending score of 17-7. This year the football team is hoping for better results. The Fair Grove Football team was scheduled to face Ash Grove's Football team on October 7. 7:00 pm.