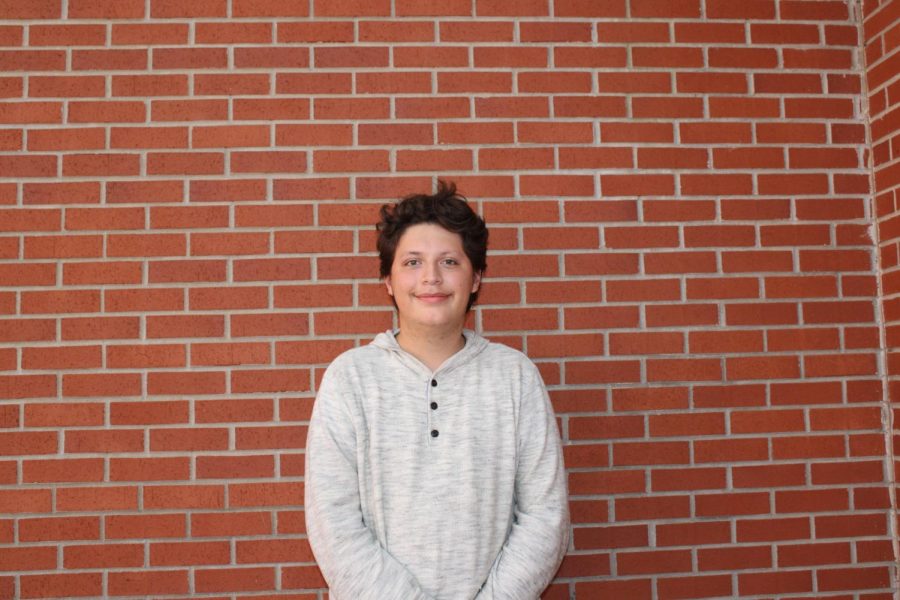 To me, a lot of mainstream country music sounds kind of the same. There doesn't seem to be much variation in vocal style and musicality. Lots of mainstream country artists seem to have the same sounding voice and the snap track, and up-beat corny love songs. Even a lot of the earlier country artists during the early 2000s are converting to the new sound which I am not a fan of. Despite all of this, that doesn't mean country music is bad. Amongst the lot of country artists, there are a few that I personally enjoy, Chris Stapleton is one of them, and in this edition we're gonna take a look at his newly released album Starting Over. 
Despite his age, Chris Stapleton is a fairly new country artist who comes from Lexington, Kentucky. Since 2001, Stapleton has pursued a career in music and he has performed for a couple of different bluegrass groups such as the Steel Drivers and The Jompson Brothers, and has been credited with co-writing over 170 songs for many different artists such as Kenny Chesney, Josh Turner, and George Strait. His songs have also appeared on many artists albums such as Adele and Brad Paisley and Stapleton has also co-written with many artists Vince Gill, Sheryl Crow, and Ed Sheeran. The amount of credits that Chris Stapleton has is astronomical. In 2015 Stapleton started off his solo career with the album Traveller which was critically acclaimed and he also went on to release the double album From A Room Vol. 1 & 2 which have also made Stapletons career soar into success. Chris Stapleton is an utter gem to the world of country music. 
Despite the amount of research that was put into this introduction, I actually don't know much about Chris Stapleton, nor do I listen to a lot of his music. I have done a full listen of the first album Traveller which I thought was a really good piece. But further than that I haven't been too up to date with Stapleton since then. So I have gone into this album fully blind, and my expectations were high as set up to the first album, while they weren't fully met, I have still enjoyed my listening experience.
This new album has provided us with 14 new tracks and all of the songs either fall into two categories. This album often shows Stapleton switching from his own traditional but modern sounding country love songs and then branching off into more gritty and acoustic blues which works really well for Stapleton given his already seasoned voice. We even see Stapleton dabble in his own more traditional ballad with a piano and string arrangement. Tracks such as "Starting Over" and "When I'm With You" give us the typical writing and musical style by Stapleton, except this time it's a little more intimate than the acoustic sound of Traveller. Stapleton's acoustic guitar is simple but catchy in the title track of the album and starts us off with a light-hearted feeling of moving away from the city that they once knew, just wanting to go anywhere and travel wherever they want. "When I'm With You" gives us a slower arrangement with a more somber theme but nonetheless still wholesome. The slow tapping and beat coming from the drums make sets the pace and the quiet melodic guitars make the track sound light-hearted again. Stapleton harmonizes while talking about getting older and being thankful for the people he has in his life after coming such a long way. This track is one of the few really intimate tracks we get with Stapleton and there's surely more to come. 
"Well the road rolls out like a welcome mat to a better place than the one we're at. And I ain't got no kinda plan, but I've had all of this town I can stand. And I got friends out on the coast. We can jump in the water and see what floats, we've been saving for a rainy day so let's beat the storm and be on our way." -Chris Stapleton – Starting Over
As mentioned before, Stapleton decided to take a chance with a little bit more of a traditional ballad than the typical country slow song. The track "Cold" while it is different, is certainly not a bad change. Instead of being greeted with the soft acoustic guitar and light taps of the drums, you're met with a piano, playing a sad melody with eventually being brought in by the drums, and then one instrument after the other the track escalates into this somber piece about heartbreak as Stapleton pushes out these passionate deliveries while the strings later in the song help enhance the mood. While "Cold" doesn't stray too far away from Stapletons original sound, it certainly changed up the mood in a different but delightful way than one would expect. It had certainly drawn me in whenever I first listened to this.
"Girl, the way you broke my heart, it shattered like a rock through a window. I thought we had it so good, never really saw this coming. Oh, why you got to be so cold? Why you got to go and cut me like a knife and put our love on ice?" – Chris Stapleton – Cold
There is another interesting portion of this album that I thought was a perfect match for Chris Stapleton, blues tracks. There are about four tracks that I would like to consider blues rock, which is also a minor departure from Stapleton's country sound, but it certainly is a good departure. Tracks like "Arkansas" and "Worry B Gone" instantly draw you in with the gritty, muddy sounding guitars bringing you into these catchy blues choruses that are simply a perfect fit for Stapleton's voice which is energetic and loud and gives tons of more feeling in the song than its simple instrumental. The tracks are accompanied by simple lyrics of being free and letting go of every kind of worry you could think of. Just having fun whenever you wanted, which could make these tracks perfect for a nice hot summer day in the midwest with the windows rolled down and feeling the nice breeze in your face. Then we have the slightly slower but much more passionate "Devil Always Made Me Think Twice" and "Whiskey Sunrise". Chris Stapleton's voice is full of soulful yells with rising and falling tones, he knows how to move his voice with these tracks in order to keep the songs interesting and not so slower paced than you would think. Stapleton fills his powerful vocals with catchy and bluesy guitar solos which makes me stupidly say, "That's the whole package right there." I can honestly say that these two tracks are the best tracks on the album just because I like this newer sound of Chris Stapleton and I hope that he will continue to expand on this sound, hopefully trying new things with his future projects. 
Overall Starting Over has been a nice refresher for me with Chris Stapleton, this new album provides more variety than his last albums taking different directions when writing the music. Starting Over is a mixture of warm country and swampy blues tones with powerful messages and soulful vocal deliveries. Granted the album did not go through me the same that Traveller did whenever I first listened to it, but not every music project is the same nor should it sound the same. This album took some time to grow on me, after a couple of listens through its entirety, I can definitely say that Stapleton has still nonetheless done an amazing job with this album and I commend him for branching out and experimenting with new genres. 
Favorite Tracks: Whiskey Sunrise, (Nashville, TN), Devil Always Made Me Think Twice, When I'm With You, Cold