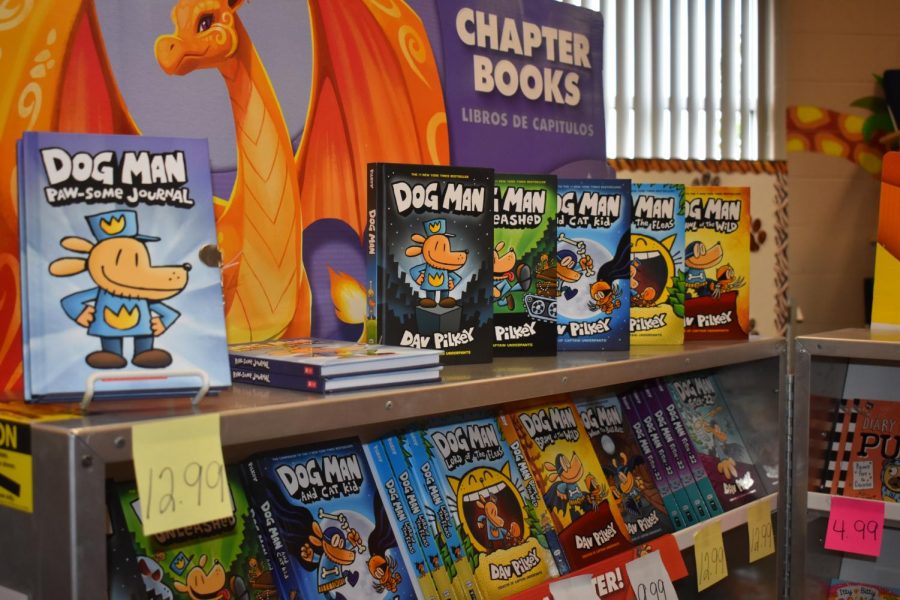 The time has come for the Fair Grove School District's Fall Book Fair, an event held by the librarians to allow the school's kids a chance to purchase books that they can cherish.
This year the Middle School Book Fair will begin on Friday, October 1st, going through Friday, October 8th. In the Elementary it will begin on October 4th, going through October 15th.
Twice a year, the school brings in the Scholastic Book Fair. It allows students to buy books to keep at their houses, books that they are excited about. The Book Fair is a great fundraiser because it helps to put books in both the library, as well as in the classrooms.
"It is always fun to see the students excited about new books & reading when they visit the book fair!" Mrs. Lemon, the Fair Grove middle school and high school librarian.
The fall book fair is a full price fair, so the library gets 50% of the profits in Scholastic $. This allows the librarians to subscribe to Bookflix, buy new books for the classrooms, buy new books for the library, and supplement their budget with other resources.
The Book Fair will be open from 7:45 to 4:00 in the Middle School and High School. Students in those buildings will be able to stop by the book fair with their parents if wanted during the times parent-teacher conferences are held.
In the Elementary, it will be open from 8:00 to 3:30; they will be holding a Family Night on October 12th, from 3:45 to 6:30. Parents are asked to RSVP on the Elementary book fair website, which will be provided at the end of this article.
Mrs. Hampton, the Fair Grove Elementary librarian, shared, "The family nights are my favorite. I love hearing the students talk to their family members about the authors they like, the characters they know, and the books they want to own."
This year the Book Fair has become more environmentally friendly. Scholastic is not sending plastic bags or plastic tablecloths now. This year and last year the librarians chose to do "cases only" book fairs, with no tables of books, to help reduce germs and prevent the spread of Covid. "We also have the ewallet now that I highly recommend for parents to use so they don't have to send their child to school with cash or check," explained Mrs. Hampton.
For more information on the Elementary Fall Book Fair, use the link provided. 
For more information on the Middle School/High School Fall Book Fair, use the link provided.