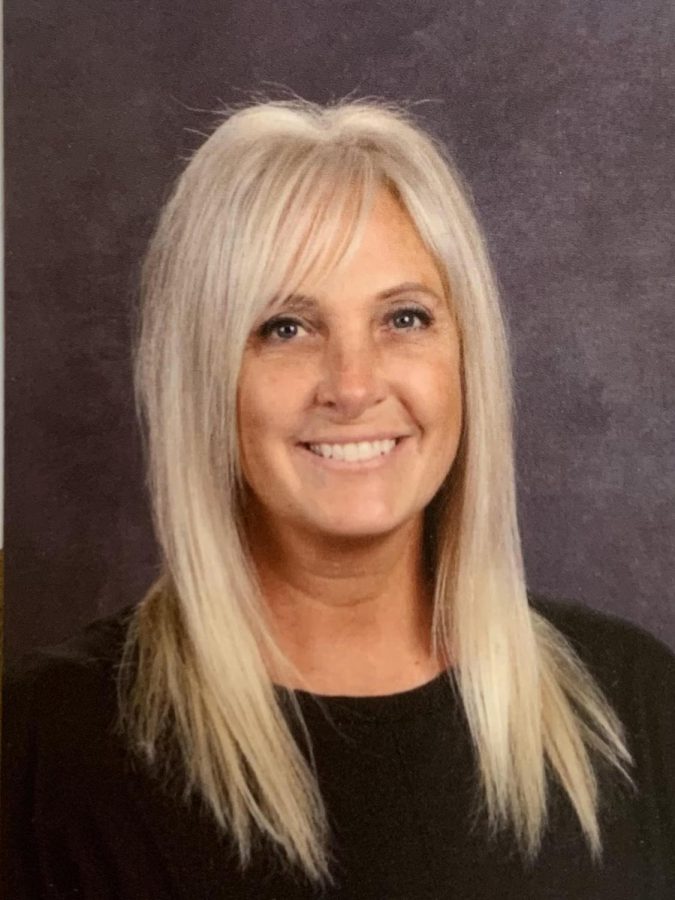 Sandy Hammers, who has been teaching middle and high school art for six years at Fair Grove, is leaving to teach in the Crane school district.
Hammers has accepted a position as the head volleyball coach in Crane and will also be teaching P.E. and Health. "I took some time off from coaching to watch my son Cole play sports while he was here at Fair Grove. Since he has graduated from HS, I have had a strong desire to be a part of the game again and return to coaching," Hammers explained. She said this job seemed like a perfect fit for her, so she decided to take the opportunity and move.
Stephanie Brown, the other high school art teacher here at Fair Grove, has worked with Mrs. Hammers for six years. "Mrs. Hammers has been a fantastic addition to our art program. She has a very approachable, laid back personality that our students gravitate towards. She has made the middle school students excited about art and prepares them for high school level projects," said Brown. "She is extremely knowledgeable in our subject matter so her curriculum is top notch. She is my partner in crime and I'm pretty sad that she is leaving Fair Grove but I know that she will be amazing in her new role! Crane is lucky to have her."
Hammers commented, "I have loved beyond measure teaching art here at Fair Grove alongside Mrs. Brown! She has been a wonderful friend and colleague; working with her is definitely one of the toughest things about leaving Fair Grove. Teaching art to students as they transition from 5th to 8th grade has provided me the opportunity to connect with them through those years." She shared that she has made so many memories in her daily conversations with students, and one of her favorite traditions has been scaring kids in the Haunted Hallway every year.
One of Brown's favorite memories of their time together was on a trip to Eureka Springs. "All of the roads in that town are tiny and fitting a bus on them is nearly impossible. We ended up on a dead end road with a giant drop off on the side. We were trying to back out and we all thought we were going to die," Brown remembered. "Our poor bus driver! But she got us out of there. Hammers and I laughed our butts off at how many times we got lost and thought we weren't getting out. We were car sick and maybe delirious!"
Hammers will be missed and she says she would like to thank the administration, school board, staff, and students for her time here at Fair Grove.