Fair Grove Plays in District Championship
November 23, 2020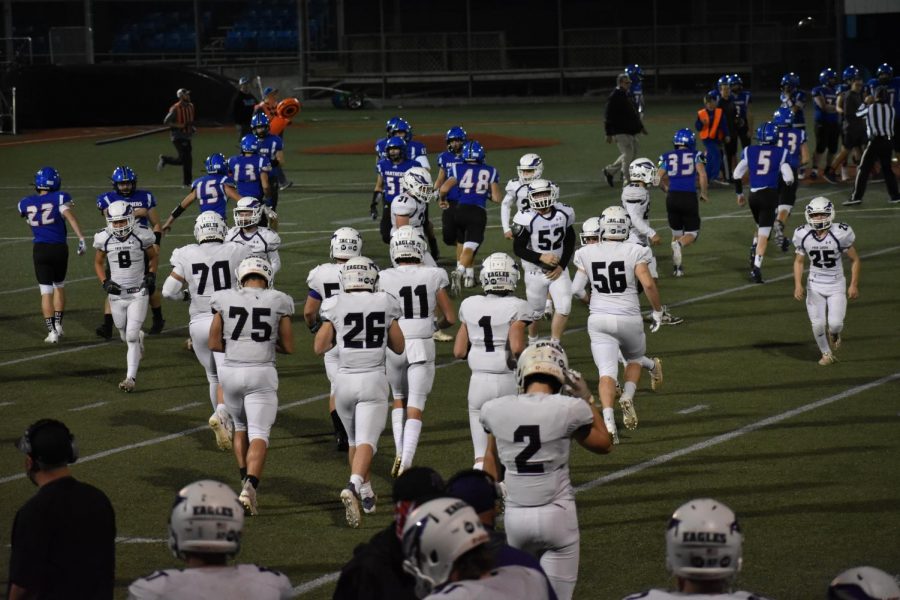 Throughout the year there have been many updates for the Fair Grove Football team's season, and the season has finally concluded with the team's last district game.
"I felt like our seniors really made an effort to lead by example and stayed faithful to the process," said Bill Voorhis, the Fair Grove High School Football coach.
With the season ending in the District Championship, a game between the Fair Grove Eagles and Mountain View Liberty, there were many ups and downs throughout the weeks preparing for the final game.
Voorhis stated, "The players gave great effort all week in practice and during the game. I need to do a better job of focusing some of that effort into the areas that we lacked during the game." Realizing that not all of the blame is on the players themselves, Bill Voorhis backs up his team with positive feedback no matter the outcome. 
After the game Friday night, there were some very strong emotions. Voorhis said, "The players and coaches were genuinely disappointed. We felt like we had a team that could win the District Championship this year. They had worked extremely hard to get to that point and to come up short was not something we had planned on doing this year."
The team played two other district games to make their way to the championship. Fair Grove played Strafford in the first round of districts with a final score of 28-12, and the following week they played against Forsyth with a final score of 41-20. 
Voorhis wrapped up the season and said, "It was an exciting season to be a part of. We improved so much from week one to week twelve. I am not sure I have ever been a part of a team that has improved as much as they did throughout the season."