A New Coach for Fair Grove
November 24, 2020
The Fair Grove soccer program has recently lost its former head coach, Matt Novak, who is soon to be replaced by fourth grade teacher, Haley Stallings. 
Stallings has been hired as the head coach for the girls' soccer season this spring along with Jorden Stacey, who will be the assistant coach. Stallings stated, "I had already committed to junior high softball, but I was the assistant, and I really wanted to be the head of a program. I'm a very competitive person, and I really want to make the Fair Grove girls' soccer program competitive and successful. I love a challenge, and these girls didn't get to compete last year, so I'm excited to see what we can do this spring."
Ashlyn Tiller, a soccer senior who will be playing in her fourth year of the program, expressed, "I'm not sure how much soccer experience she has, but I'm excited to grow as a team with her."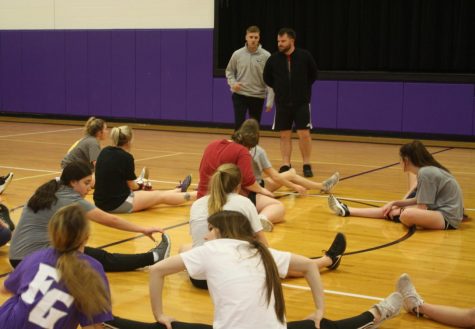 When the Fair Grove girls' soccer team first formed in 2012, Stalling joined the following year in 2013 as a player. She also has experience playing the sport competitively from her younger years. "I love the sport, I grew up playing it, I've been around it. Macey, my sister, plays in college now, so I feel like I have a good understanding of it from that," Stallings explained.
Anna Newlin, a junior on the girls' team, commented, "I'm excited about having a new coach because I think we'll have a different team environment, and she's expecting more out of us than our other coaches have before. I think that there will be a higher intensity, and we'll be actually focused on winning instead of messing around."
Stallings began working at Fair Grove as a teacher this year, and has already contributed to other sports programs. "I was an assistant for junior high volleyball, and I feel like it's going to be a really good experience to get to be the head of the program, and see how that kind of works and operates," Stallings described.
"I'm excited to have a coach that cares a lot about the season, and I think she's going to be a good coach," Newlin said.
The program has encountered several coaching changes in the past two years, and Stallings makes it clear that she wants to benefit the environment of the program. She concluded, "I'm excited to be able to give the girls the coaching and soccer experience that I feel like they deserve."