Boys Basketball Begins Their Season
December 1, 2020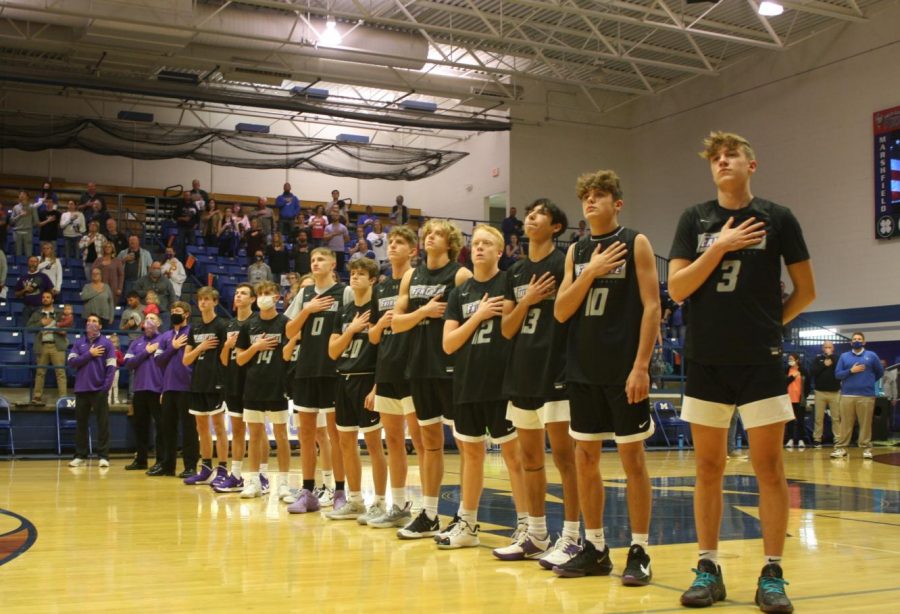 Fair Grove High School kicked off their 2020 boys' basketball season with a jamboree on November 17th and lost to the Marshfield Bluejays. 
Fair Grove prepared for the season by putting a lot of work in during the summer time. They spent a lot of time trying to place all of the players in the role that best suits them. 
The starting lineup includes: Ryan Berry (11), Devin Carroll (11), Logan Daniels (11), Kody Stacy (11), and Josh Orr (11). Head Coach, Cale Ramsey, explained that everyone's role will help the team's success and that all players will contribute in a way to the team.
The players believe that the chemistry this year is going to be amazing. Jaxon Rowden explained, "This year the chemistry is going to be really good. Since we don't have seniors, we are playing with the kids that have been playing together their whole life." Ryan Berry stated, "It's great we all get along well, which correlates onto the court which is great."
Although there are a lot of returners, there are a lot of new additions to the team this year as well. Garrin Gietz is a newcomer to the team and the school. He is only a sophomore, but Coach Ramsey believes he will make a huge impact on the team this year. Gietz explained that he feels great about joining the team this year and he could not ask for anything better. Gietz's job now is to play defense, communicate, take charges, influence the team to be positive, and assist his teammates in making plays. 
There are more than the normal amount of new freshmen on the team this year. The new freshmen are Isaac Walters, Garett Mullis, Sawyer Haskins, Blaine Kirkpatrick, Brayde Smith, Liam Draper, Reid Breckner, and Jacob Woodmansee. Rowden believes that the freshmen class is going to be very hard working this year. He hopes they will listen to the more experienced players and learn quickly. He wants them to push the upperclassmen to keep their spots on the team. 
Rowden is a sophomore, but he plans to lead the team with the upperclassmen this year. He stated, "I'm going to try and make everyone work harder everyday." 
Berry explained, "I want to try to be a role model to the younger guys on the team, and use the experience I got last year to help us win."