Unity, Division and Denial
December 11, 2020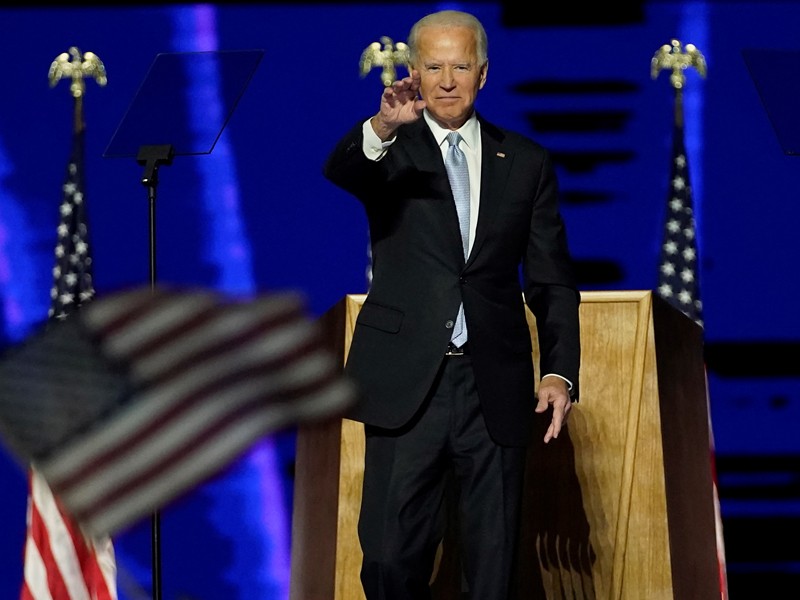 On the 3rd of November, millions of Americans commuted to their local polling location to vote for their pick for the 46th President of the United States of America. But, prior to the 3rd, millions of votes had already been cast and were in the mail, waiting to be counted. Due to the pandemic, large unions like ACLU were encouraging any eligible voter to cast their ballots by mail prior to Election Day. As a result of their influence, 97 million of the votes counted were made by early voters, according to ABCNews. 
Following Election Day, mail in ballots were continuing to be counted until the Associated Press called the election on the 7th. Three decade serving Senate veteran Joe Biden won the presidency with a total of 306 electoral votes compared to President Trump's 232 electoral votes; 270 is needed to win the presidency. President Trump was outraged when sources like CNN, NBC and ABC called the election early and in his state of disapproval, Trump tweeted, "I WON THIS ELECTION, BY A LOT!"
President Elect Biden, upon being pronounced the predicted winner by Associated Press, shared a message, "With full hearts and steady hands, with faith in America and in each other, with a love of country — and a thirst for justice — let us be the nation that we know we can be."
On the 20th of January, Biden will be inaugurated as the 46th President of the United States of America. However, the Trump administration – along with the president's supporters – have been quick to call for recounts and filed lawsuits against states who, the Trump administration claims, called the election too early. Currently (As of December 11th), Texas is – what sources call – Trump supporters last hope. The goal of this lawsuit is to void Biden's win, The Associated Press (AP News) stated, "Congressional Republicans claimed "unconstitutional irregularities" have "cast doubt" on the 2020 outcome and "the integrity of the American system of elections."" 
Although AP News has spoken on the matters, giving potential hope to President Trump's campaign, they've also followed the article with reasons why, despite Trump's allegations and denial, Biden's victory is "sealed." According to AP News, Biden has won electoral votes in states that have certified – verified and counted – all of their votes. Biden is said to have won with even more electoral votes than President Trump had in 2016. "No systemic fraud or even consequential error has been established in an election that state monitors and courts have repeatedly found was run fairly." Calvin Woodward, journalist and reporter for the Associated Press, reported. In addition, Woodward elaborates on how President Trump has had over 30 of his lawsuits against states that he claimed to be fraudulent fail, only one has succeeded and it didn't change anything involving his loss.
Assuming the final attempts for victory in Texas fail, there's one question many people may ask next: Will President Trump rerun? The Guardian reported that Trump stated the following at a holiday reception at the White House, "It's been an amazing four years, we're trying to do another four years. Otherwise, I'll see you in four years."