Middle School Art Club
December 22, 2020
Fair Grove Middle School has plenty of clubs for everyone, one of which is for students who enjoy making art outside of the classroom.
 Each Wednesday, you can find Mrs. Hammers hosting the Middle School Art Club along with middle schoolers from 5th-8th grade. This is a time where students can let their creativity flow. 
The art club takes place after school until 4:30, in the middle school art room. All students are encouraged to come. It is an opportunity to be artistic in a free-flowing environment where you don't have to stay within a unit's parameters.
Not all students have an art class, such as those in Band, so those who are devoid of an artistic setting can come to Art Club to get the experience they may lack. There are no requirements to join, so if you think that "you can't do art" it's okay.
 Art Club is also completely free and students are welcome to join at any time.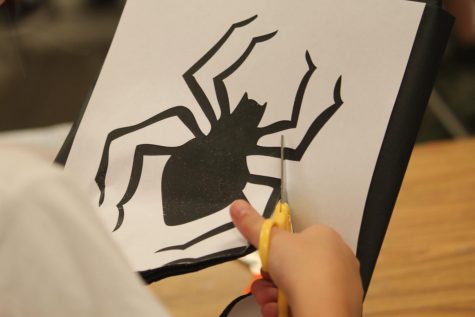 This Middle School Club has an extensive history. Mrs. Hammers has run Art Club for the last five years, but what most people don't know is that the Art Club started long before that. Many years ago, it was run by the current theatre teacher, Mrs. Holland. Art Club has been a staple of the  middle school. Students finding their passion and expressing themselves is important at every age, regardless of skill level.
Art Club offers tons of different materials that students can create with. From lead to clay, there is always something new to do. On occasion, there are days called Open Studio, where all of the materials are displayed and the students can create whatever they wish. Some students make projects that they can take home and enjoy, while others help decorate the school. In the Middle School, there is a haunted harvest with a miniature haunted house. There are many props involved in creating this immersive environment and students from Art Club make a vast majority of them. Students also create snowflakes that are hung from the ceiling in the wintertime, helping promote school spirit, while making the school look festive.
The projects that students complete can be far and few in between. Some can be something from the imagination, something done with a group, or they could be holiday-related, but they don't have to be.
Art Club gives kids a place to be creative, expressive and it allows them to make something that they would be proud of. The most important part of Art Club is the community because it wouldn't be much of a club without members. Students can find others that share the same interests and find friendships.