The End Is Near
February 22, 2021
Every year, high school seniors across the nation are faced with the harsh reality that adulthood is sneaking up on them. It's the same for our seniors at Fair Grove.
With graduation approaching soon and many "lasts" for the seniors, several emotions have been sparked throughout the community. One of Fair Grove's very own seniors, Brooklyn Luna, stated, "It's bitter sweet knowing my high school years are coming to an end, but also I'm excited because it's time to start the next chapter of my life."
Many memories can be made within the walls of a building you have been attending for so long. First dances, high school relationships, new friendships, and even figuring out what you want to do after you graduate. Luna said, "I don't think I can necessarily think of one specific memory. Fair Grove has given me a numerous amount of memories that I could never let go of."
After high school, Luna plans on attending Missouri Valley where she is committed to play basketball.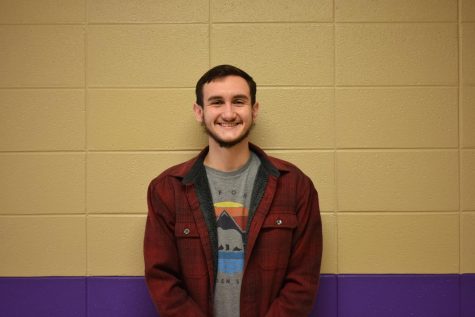 Another Fair Grove senior who's high school years are coming to an end is Eli Edwards. Edwards has been attending Fair Grove his entire life, so it's no surprise that his favorite memory from Fair Grove is one that is very meaningful to him. "My favorite memory is probably falling in love with my girlfriend my freshman year and continuing to be with her," said Edwards.
School is one of the many stressors high school students face in their day to day lives. Whether it's the homework, class projects, sports, or other extracurricular activities, their lives aren't necessarily easy. For seniors, the stress of high school is close to being over. Edwards explained, "I am excited to graduate. Just the fact that I will be out of school and the stress will wash over from me and I can finally take a break." 
After he graduates, Edwards plans on taking some time off of school to work.
Although high school can be a fun experience for people, it's only supposed to be a part of your life for a short time. Luna stated, "I feel good about graduating. It's slowly getting closer and closer. I'm ready, but not ready to see all my friends leave."