This Is Our Story
April 27, 2021
The Fair Grove Theatre department performed Shrek The Musical Jr. on the 9th, 10th, and the 11th of April. 
After three major setbacks, the theatre department overcame it all to perform, "…the best show the theatre department has produced so far,¨ expressed Dory Baker (12). The musical was originally supposed to be performed in the fall of the 2020 school year. Nonetheless, the COVID-19 pandemic struck and the school was forced to shut down, and the theatre department came to an abrupt stop. 
After school was reopened for the following school year, the Shrek production was back on, but with strict cautionary guidelines.
Many younger students had to step up to fill the roles that were lost due to the previous year's seniors, as well as learning new routines and songs. Baker, who played Fiona, stated, "I have had to learn to tap dance and I had multiple solos during the show. If I am being honest, it terrifies me, but I love it."
Baker added, "I started the musical as Peter Pan, worked my way up to Dragon, and when COVID-19 hit and we lost our seniors, I had to step up and fill [the previous actor's] shoes as Fiona."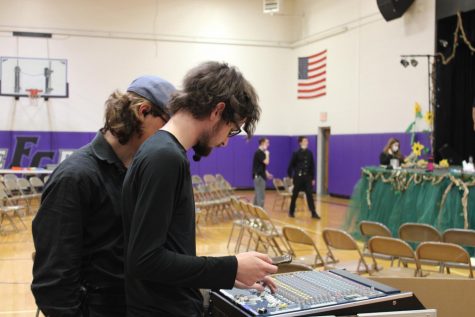 The cast started with having practice only on Tuesdays and Thursdays. The three weeks leading up to the show they practiced Monday through Friday every night from 5-9 pm. They spend the beginning of rehearsal setting/fixing props and costumes and working on individual scenes that need some work, and then they do a full run of the show. To close the night, they all sit down and share notes of things they need to improve on or fix. 
With the multiple reboots of the musical and the constant shifting, the theatre department struggled. Easton Beltz (11), who performed as Donkey said, "My biggest struggle personally was balancing normal life with putting on a great show. I love theater and I forgot how time sensitive it is, but it was all worth it in the end."