Beloved Bus Driver, Connie Mccurry, Set to Retire
May 27, 2021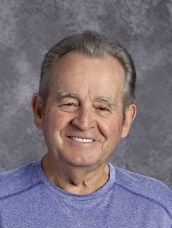 Connie Mccurry, beloved Fair Grove Schools bus driver of 20 years, is wrapping up his bus driving career.
Connie has driven for the Fair Grove School district since 2001 and has left quite a legacy behind him. After driving for as long as Connie has, he has made an impact on several teachers, students, and administrators. 
Mccurry shared how the best part of his job has always been the students, teachers and staff. He also tells how building relationships with those on his bus have always made the job an enjoyable experience. Mccurry stated that an important thing to keep in mind if you think bus driving is for you is "Don't forget to enjoy the students and staff."
Tonya Peck, head volleyball coach and high school counselor, stated, "Win or lose he always encouraged us. He was such an encouragement to not only my players but also to me." Peck explained how Mccurry constantly was a positive voice to all players and even encouraged Peck and told her how great she was doing whenever the seasons got tough. 
Peck also commented, "When I found out he was retiring I was pretty sad. He's one of my favorite drivers, I've had him driving our buses since he started. I have coached his granddaughter and he has just been a huge part of my coaching experience here at Fair Grove." Peck continued to explain how some of her favorite memories with Mccurry were just getting to hear his stories, "He has been through and seen a lot, so just the conversation itself is something that will be dearly missed." 
Although Mccurry shared, "I'll miss the parents, students, and staff most", he is still ready to move on to the next chapter in his life. After driving the bus here at Fair Grove for as long as he has, Mccurry said it was finally time to catch up on some fishing.