Rhonda Daniels Departing From High School, Staying in District
May 11, 2022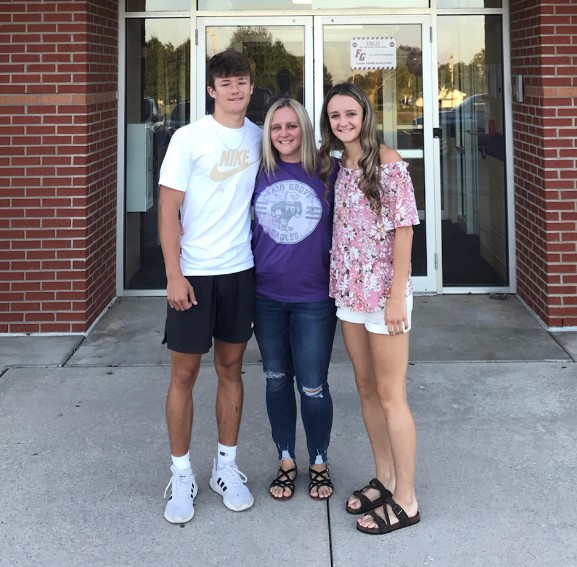 Fair Grove High School has a new opening for the FGHS secretary, meaning the current secretary, Rhonda Daniels, is leaving the high school behind and taking up a position in the Central Office.
Daniels shared, "I am leaving the high school, but not the school. I will be the Administrative Assistant for the Central Office instead of the high school." Daniels has worked hard throughout the years she has been at FGHS and there are many more great years to come.
Daniels shared, "Working at FGHS has been awesome! It has by far been the best job I have ever had. We have the best students and staff! This is my 10th year at Fair Grove."
Daniels said what she will miss most about her job is the students. "In my current position, I am heavily involved with assisting students, staff and community members. Once I begin my new position, that focus will be shifted to mainly assisting staff and the community."
Although FGHS students will not be seeing Daniels as often in the high school, she will continue to work hard in her new position.
Christian Overstreet, Fair Grove's Vice Principal and next year's principal, said, "Rhonda will be greatly missed! Although I am going to miss having her in the office, I am very excited for the opportunity she has to move to the central office." Overstreet further explained, "Rhonda is such a big part of the culture of our high school. More than anything, I am going to miss her jokes and all of the laughs we have in the office together."
Daniels has worked hard for FGHS and has made an impact on many staff members as well as students. Overstreet shared, "Rhonda has built relationships with students, faculty, and staff over the last ten years that is going to last a lifetime. She has served our school in a much larger capacity than just being the secretary. She is the best of the best!"