Lisa Bernet: Taking Her Leave
May 26, 2022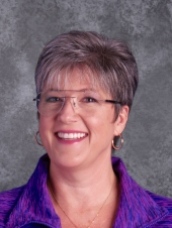 Lisa Bernet is one of the most helpful and important staff members at Fair Grove Schools and after 13 years of working for the school district she is now retiring. 
Bernet works for the central office of the schools and heads up the communication for the school. She keeps everyone informed at the school and is constantly posting on the Fair Grove School website when big events are coming up. 
Bernet has so much passion for the school and the community because of all the time that she spent in Fair Grove. She has lived in Fair Grove for 50 years and is an active community member. "I have lived in Fair Grove since I was two years old and our forever home is about a mile South of the school," Bernet explained, "I will have grandchildren starting their journey through Fair Grove Schools in just a few short years and I will be right there cheering them on."
Over the years of living in Fair Grove, Bernet has accumulated many fond memories. One of these memories include just before starting her time as a board member for the district when the school was in need of repair and a bond issue proposal that contained the addition of the middle school, the weight room, and repairs throughout all the buildings. Bernet explained, "Dr. Link, the superintendent at the time, asked if I would lead a committee to help get the bond issue passed when they went back to the voters in the next election. It was quite a journey to turn the tide of the FG voters and help get that bond issue passed… but we did it!" 
Now that Bernet is retiring, she will be able to spend more time with herself and focus on her physical health and needs. "Life has a funny way of throwing you curveballs, and with my recent diagnosis of breast cancer I am so glad that I am prepared to take on this next chapter." 
She won't be tackling this tough situation by herself though because her family and friends are right beside her, she said, "I am meeting this issue head on as well as living life to the fullest by enjoying my grandchildren, family and hopefully traveling a bit." 
Bernet plans on enjoying her retirement to the fullest and wants everyone else to enjoy the time they are given as well. "Life is precious, enjoy EVERY day. That doesn't always mean sitting on the beach or sleeping in. Sometimes that means working hard, giving back and learning life's tough lessons. Those are all rewards if you just look at them the right way," Bernet encouraged.