Local Fair Grove Booming Businesses
February 9, 2023
The Fair Grove community has gained many businesses, big and small, in recent years that have added to the community aspect of the town and brought people together.
Nearly four years ago, the Fair Grove Kum & Go moved its place in town, getting closer to Highway 65, and greatly expanding its size and inventory. Although they have moved addresses, they still remain to be a popular hangout spot for people of various age groups. 
Kalyn Koller (11) stops by the new Kum & Go roughly three times a week, making sure to get slushies most times. Koller stated, "It is just a good place for people to come together."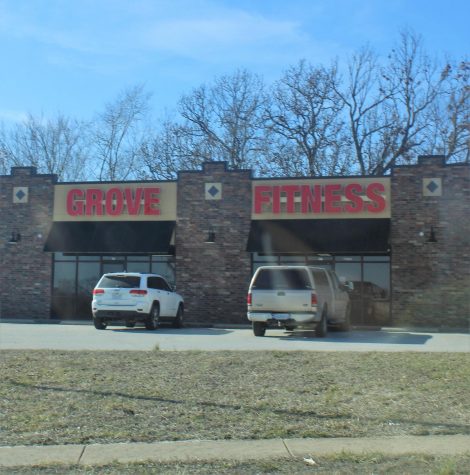 Lucky Time, the local Chinese restaurant, is moving to Springfield in a short time in order to expand and have more business, as well as its own building. Izzie Wilslef (12), has been working at this restaurant for nearly a year and a half and stated that she enjoys, "Always seeing the same people on a regular basis and getting to know people in the community, and of course the food!"  
Wilslef added, "Lucky Time adds a place for people to go. We have lots of students who come after school and people who regularly come for lunch and dinner."
Grove Fitness, the in-town fitness center, is owned by Renee Stewart. Stewart and her husband opened up the gym just over a year ago. Previous to living in Fair Grove, the couple lived in Kansas City with a nearby gym that they could attend. They explained why they chose to open up their own gym in Fair Grove. "The gym is a passion of ours but we also wanted to provide that to everyone else. We feel it adds a lot to the community and keeps things local, close by. It saves time, gas, etc… Most people don't want to drive 30 minutes to workout and then back. Time is precious!" Stewart said.
Fair Grove's local gym, Grove Fitness. (photo taken by Piper Logan) Stewart adds, "The best thing is being able to provide something that people want and in their community."
Price Cutter, a hometown grocery store in Fair Grove, has been in business at their current location for approximately 10 years. Previously to being a Price Cutter, they were known as Summer Fresh. Lori Logan has worked there since before the transition to Price Cutter. For 13 years, she has enjoyed helping out customers. Logan adds, "Price Cutter just adds the convenience of a hometown grocery store."