Lebanon Midway Speedway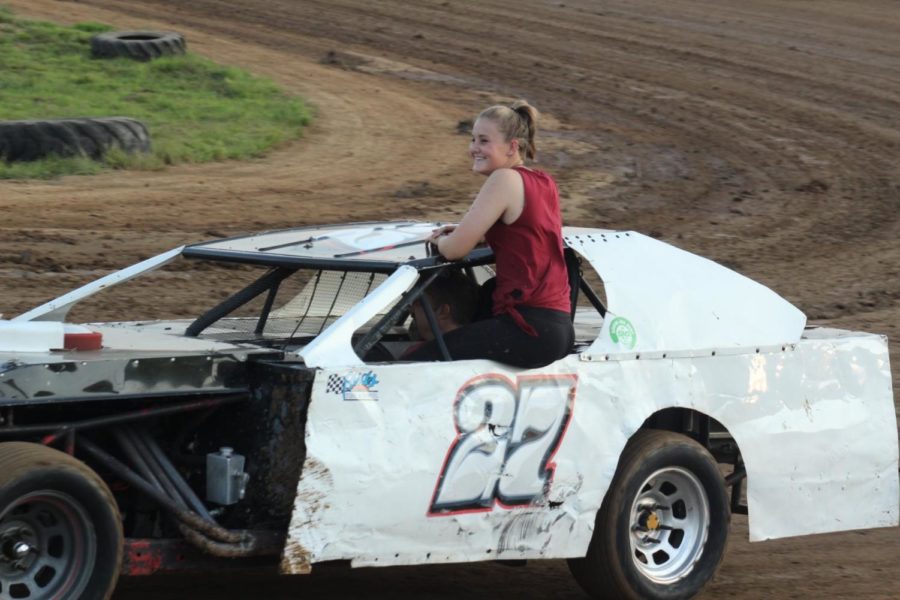 Sydney Dame
November 20, 2019
Many drivers have a track they consider their "home track", that is what Lebanon Midway Speedway is for me. Midway is a tight ⅜ mile track that is semi-banked and in an oval shape. The composition of the track is clay, which proves to be slightly difficult when making a smooth driving surface. Clay has a tendency to get very dry and hard, making the track break apart in chunks. Jack Jones, owner of Midway Speedway, spends most of the day before a race watering and grading the track to make sure that the drivers have the best driving surface he can provide. 
Midway has five different classes of cars that run in their weekly shows: USRA B-Mods, Midwest Mods, Street Stocks, Pure Stocks, and Hornets. On special occasions, Cash Money Late Models will race at Lebanon Midway Speedway. The only class of car that is specific to Midway Speedway is the hornet class, which are stock front wheel drive cars with slight modifications to make the car safe for the driver. 
I have spent many long nights at Lebanon Midway Speedway helping my dad (with his racecar) and our friends that we've made along the way. I've always had great experiences at this track, from really friendly officials, to smart racing on the track. There have been some nights at Midway where people have gone out of their way to try and wreck others, but normally those people are not the usuals at this track, and have come from other tracks that may have been rained out.
Midway is a great track for sitting and enjoying watching racing, as well as being able to race there. There is a learning curve with the track, but that's the same for every track. Once you figure out the track, you can race pretty much everywhere.