Cross Country Girls Place 1st, Guys 3rd at Conway Meet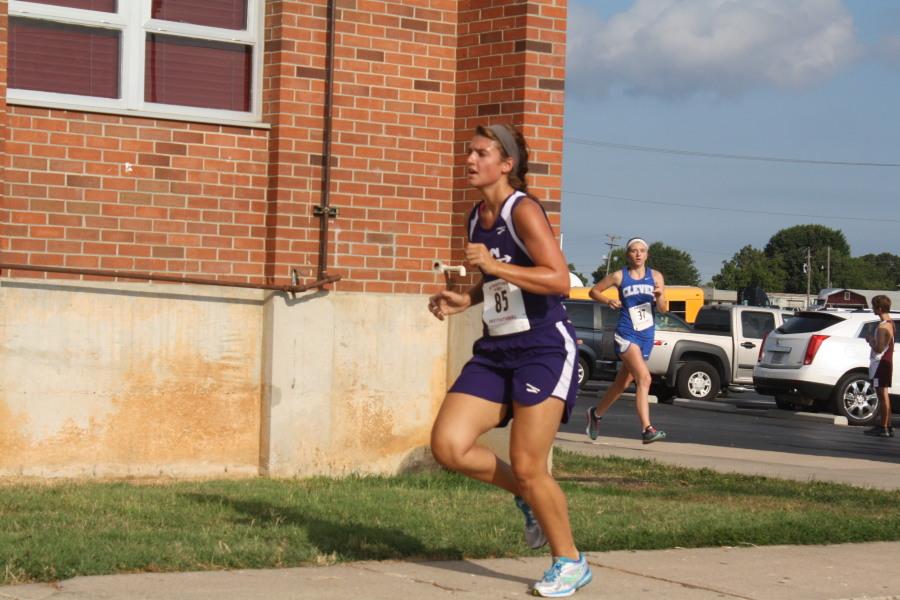 Preston Padgett, Co-Editor of Website / Twitter manager
October 10, 2014
The Cross Country team recently traveled up highway I-44 to the Conway meet. The meet, which included other schools throughout the Ozarks, proved to be one of the best for the Cross Country Eagles. Coach Carroll, the coach of the team, was very happy with the results that came out of the meet. "The girls received first place as a team, and the guys placed third as a team," states Carroll.
Kayli Coddington, a senior runner, was very pleased with the outcome of the meet. "We had five out of the seven girls runners place. The meet only placed the top 15 runners so we were very happy to get one third of those spots," states Coddington. "The girls won first place overall by one point. It's our first team win of the year," says Coddington. "The Fordland meet is my favorite meet. It's one lap and the toughest obstacle they have is a huge hill called 'iron mountain.' We run that hill right at the end of the meet."
Mitchell Johnson, another senior runner, is pleased with how well the boys and girls teams did in the meet. "We (the boys) all pushed ourselves hard. We're all improving with every meet," states Johnson. "The Cassville meet will be fun. It's a good course and prepares the team for districts. Last year, I overcame my P.R. (personal record) at this meet, so hopefully I can do that again."
In the girls' places, five total Fair Grove runners received medals for placing in the top 15. Lucy Newkirk received 4th place, Kayla Bruemmer 8th, Mikah Garoutte 10th, Ashlee Rice received 13th and Kayli Coddington placed 15th. The boys placed third overall, with one boy receiving a medal. Gus Irvine came in at 14th place. The Cross Country team's next meet is October 13th, at Cassville.