Theater To Put On Christmas Themed Play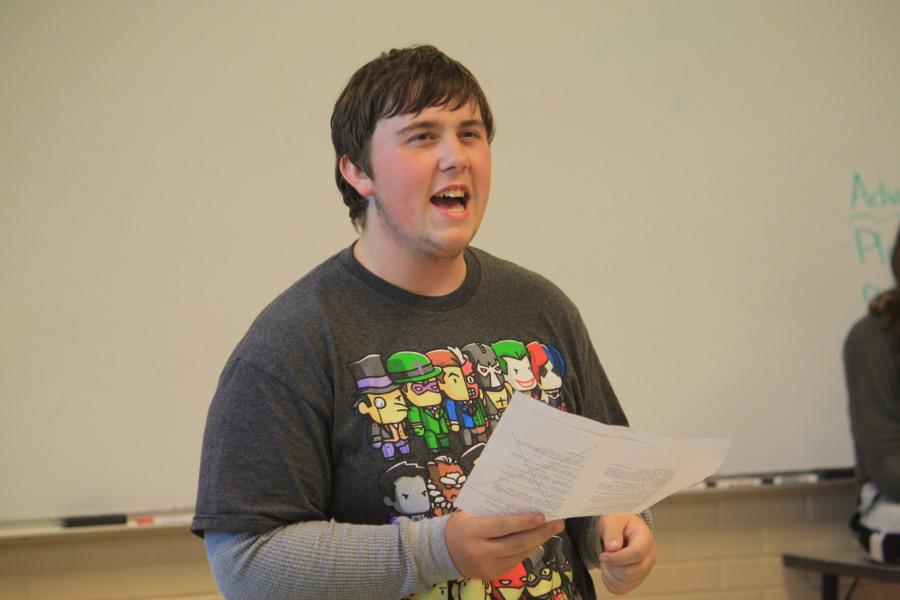 Anthony Campanelli, Senior Spotlight
October 13, 2014
On September 24th, tryouts for the upcoming fall play began after school. They were also held on Thursday, the 25th. The play that was auditioned for is the The Best Christmas Pageant Ever and will be put on by Jamie Deckard. Both Ms. Deckard and Mrs. Holland, the former theater teacher, helped decide on this play. Ms. Deckard is the new Speech and Drama teacher this year at Fair Grove and has taken over the role as head of the theater department. This will be her first play at Fair Grove where she is fully in charge of the show.
"The play is about a church trying to put on a Christmas pageant when a rough group of kids, The Herdmans, show up to turn the whole thing on its head. Mayhem ensues as the director of the pageant has to work with these unruly kids to get the show open." This is the storyline of the play according to Ms. Deckard. The play will be a large production and the cast is made up of both middle and high school students. "It will be a large cast, for sure," Ms. Deckard stated. Key roles in the play include Mitchell Johnson as Ralph, Luke Cockroft as Charlie, Maddie Robinson as Alice, Breken Lair as Ollie, Candice Roberts as Gladys, Kevin Blier as Leroy, Micki Roberts as Imogene, Bradley Vanloozen as Claude, Courtney Deeds as Beth, and Dylan Appleton and Micki Hudgings as Mother and Father.
The play will be performed in December before the semester ends. Ms. Deckard is in high spirits about the play and said, "I am excited. I have big shoes to fill and there are definitely expectations but I know how hard these kids work and I just hope we can put on a funny, heart-warming story for the community and school to enjoy." The students are excited as well. "It's going to be awesome." Bryce Bettis and Chauncey Miller said. It seems that the expectations are high. After The Best Christmas Pageant Ever, the theater department will decide what play they will perform in the spring.
(Editor's note: See our updated post-play article, here: Fair Grove Christmas Play Gets Students in the Spirit)