Fair Grove Senior Places in Branson Film Festival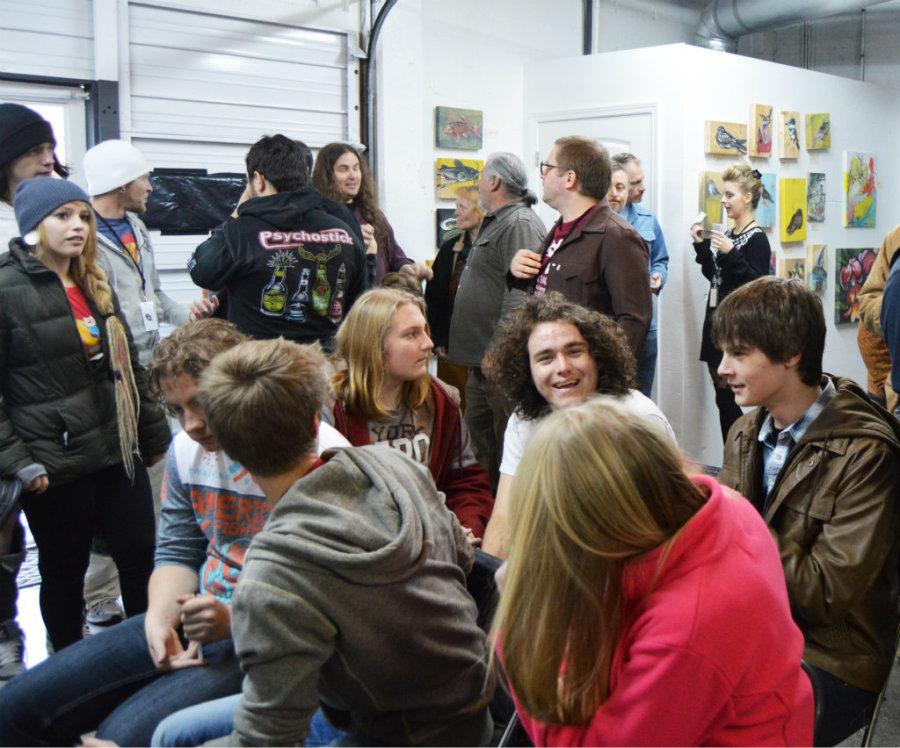 Alyssa Everett, Asst. News and Asst. Paper Editor
January 29, 2015
Unforgotten, a short film created by Fair Grove senior Mitchell Hackett, aired for the first time on December 21, 2014. The Rockbottom Studios film festival in Branson, MO, hosted this film's initial airing.
This was Rockbottom's first premiere, headed by Jennifer Pearson, 1990 Fair Grove graduate, and her husband, Olof. Rockbottom also serves as an art studio, and is located in historic downtown Branson.
Mitchell was first introduced to the film festival from his Digital Communications teacher, Sandra Robinson. Robinson let him use cameras and boom microphones needed for his video from her classroom.
Regarding the film, and what went it to making it, Hackett said, "I wrote the script in the course of a month, and it only took about three weeks to film."
Mitchell's entry, Unforgotten, deals with the heavy topic of suicide. The main character, played by Fair Grove junior Brandon Hart, deals with a home life that is not so ideal. He looks for a way out, his thoughts resting on the idea of suicide. Mitchell Hackett talks a little bit about this, "Life is worth living even though it doesn't seem like it. A lot of people need to realize that to make it through."
Brandon Hart, the main character in the film, talks about the film festival, "My favorite part was seeing our film on the big screen." Hart says he was weary about acting in the video at first, but eventually he was glad he was talked into it. He also says, "Whoever you are it will have an impact on you, because you might know someone that is dealing with the same things the main character is."
The Rockbottom film festival premiered Sunday, December 21, 2014 at 2 p.m. Unforgotten was awarded honorable mention, and for people's choice awards, third place.
The film can be viewed in it's entirety on Youtube by searching, "Unforgotton Directors Cut."