Eagles Baseball Aims for the Fences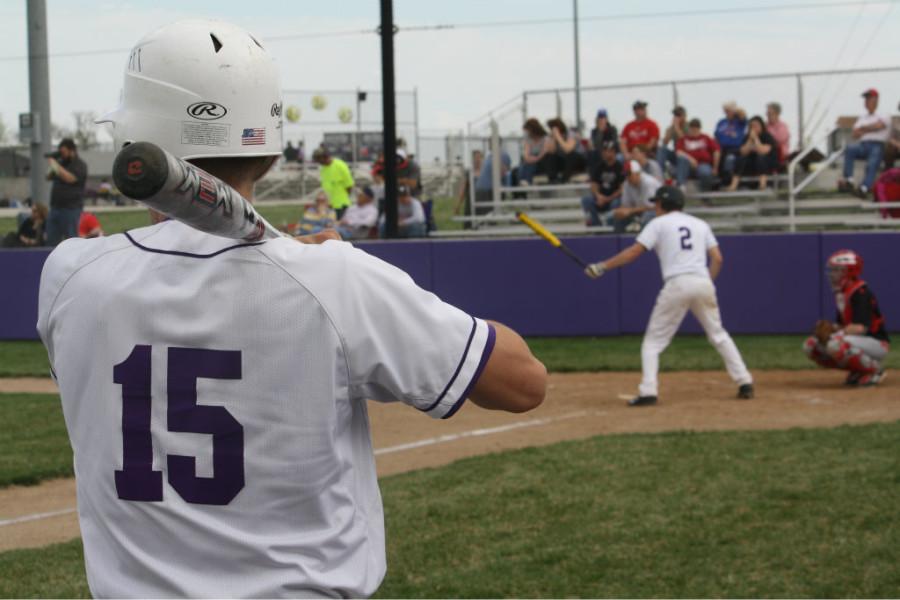 Skylar Kensinger, Asst. Ad Sales
March 24, 2015
Ending the 2014 season with a 13-14 record, Fair Grove Baseball is hoping to start off the 2015 season strong. The boys have been preparing for the season since just after Thanksgiving Break by working out and getting in shape. Head Coach Christian Overstreet said, "Our baseball players run and lift after school. They have also been throwing and hitting after school a couple days per week." Practice for the baseball team began March 2nd.
The two seniors the team will be looking to for leadership this year are Dylan Lucas and Dalton Thompson. Dylan Lucas earned 1st Team All-Conference and 2nd Team All-District awards following last season for his infield game. Lucas said, "My expectations for this are to have a winning season and have a high seed in Districts."
Many juniors will also be returning for the Eagles this season. These juniors include Coby Church and Nate Mallard who were recognized as 2nd Team All-District players last year as sophomores. Coby Church was an All-District pitcher who pitched the most innings for the Eagles last season.
The Eagles are going to have to fill the shoes of graduate Caleb Edwards, the All-Conference catcher from last season. Lucas said, "We don't have a lot changing because we have eight of our nine starters returning, so the only real change will be determining who is going to play catcher."
The Eagles will also be playing in a realigned district this year. Overstreet said, "The biggest change from last year to this year will be our new district." Conway, Forsyth, Pleasant Hope, Springfield Catholic, and Strafford are the teams in Fair Grove's District this year. "We are in a very tough District and we are also playing a tough schedule to prepare us for this competition."
The Eagles began their season with a jamboree at Glendale March 14, and their first regular season game will take place at home, on March 20th.