Lady Eagles Compete in Sarcoxie and Marionville Tournaments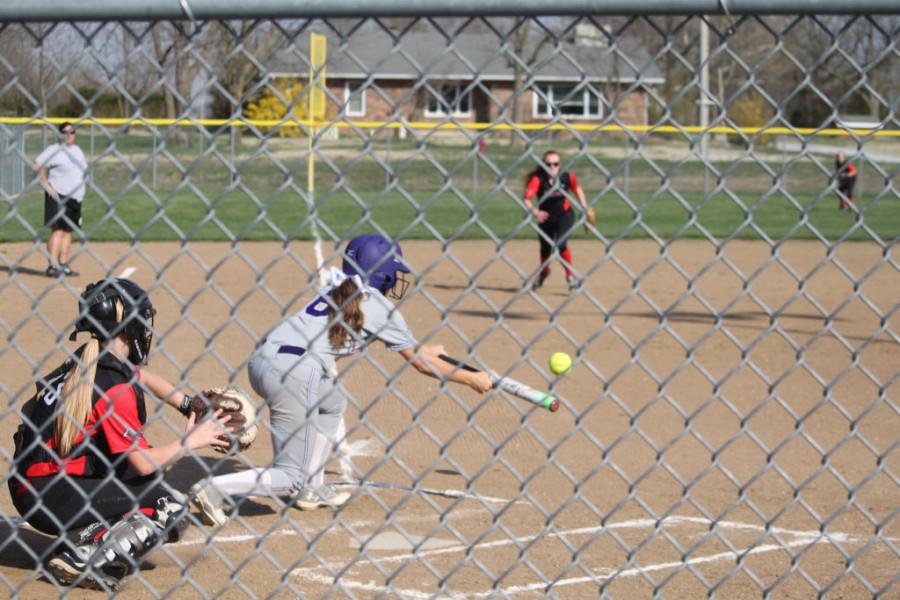 Austin Newman, Editor of Newspaper / Page Editor: Sports
April 13, 2015
The Lady Eagles Softball team recently competed in two tournaments, playing at Marionville the weekend of March 20th and at Sarcoxie the following weekend of the 27th. The girls showed promise in the MLC tune up at Marionville, as the Lady Eagles were able to take second place, even though they were seeded fifth overall coming into the tournament. The girls were able to win against Stockton (9-6), Marionville (5-4), but saw their only loss against Pleasant Hope (5-13).
"It's always exciting to do better then you were expected, and our loss came to Pleasant Hope, who are the reigning State Champions," says Junior Shortstop Haley Stallings. "No one thought we would do how we did. I think we shocked a few fans. We hit great, our defense was great, and we kept each other pumped," said Junior Center Fielder Makenna Hill.
As far as the Sarcoxie tournament, the girls did not perform as well as they had hoped. The Lady Eagles saw losses in all three of their tournament games. The Eagles saw losses to Diamond (7-11), Liberal (2-3), and Jasper (4-5).
"It did not go completely as we wanted, but for right now we just have to take it as a learning experience,"  says Junior Haley Stallings. "Our ultimate goal is still to love each other like a family, beat Strafford, and treat every game like it's state," says Stallings.
The Lady Eagles have upcoming games at Stockton on April 9th, and then at Mt. Vernon on April 13th.