Softball Finishes Season 14-10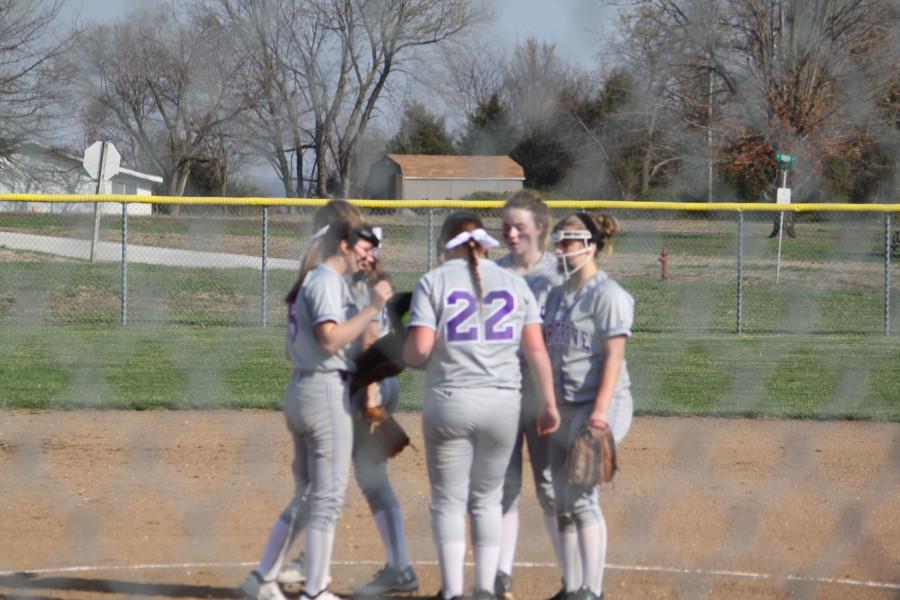 Austin Newman, Editor of Newspaper / Page Editor: Sports
May 20, 2015
The Fair Grove Lady Eagles softball teams finished an unexpectedly strong season, with a loss in their district game vs. Mt. Vernon. The girls, without any Seniors and a mix of new players, were able to compete with top ranked teams and finished with an overall record of 14-10 on the season. The Eagles were able to beat Miller in the first round of districts, winning the game 10-0, but weren't as fortunate when playing the Mt. Vernon Mountaineers. The Lady Eagles would lose to the Mountaineers, seeing an end to their 2015 season.
"This is a great team that is capable of much more but for the amount of new and young girls we have I am proud of the thing we've accomplished..," says Junior Shortstop Haley Stallings. Stallings was one of the few newcomers for the team this year, along with players like Center Fielder Makenna Hill, and Freshmen Pitchers Jordan Coddington and Shyann Proctor, as well as Outfielders Taylor Bell and Ashley Gravitt.
"For a team with no seniors, this group was full of leaders willing to step up and do their role. Starting off placing 2nd in the Marionville tournament I knew we were going to have a strong year, but we definitely had to work hard to continue to be successful. We had a few humbling losses that showed us we still had some work to do, but I am very excited to see these ladies in the off season and the way they perform next year," says Assistant Coach Cayse Overstreet.
This season was also the first time that Fair Grove Softball was featured in the spring season, instead of the fall. This meant the Lady Eagles would face different competitions compared to previous seasons. The girls did not back down though, beating teams such as Mt. Vernon, Marionville, and Pleasant Hope.
One thing the girls can look forward to next year, after playing with no seniors, is the fact that all of this year's starters should be returning for the 2016 season, "Next year I'll look forward to spending my senior year with some amazing girls," says Stallings. "It's fun when you are around a team that focuses on making each other the priority."
Lorin Weaver, Caily Barnes, and Jordan Coddington finished 1st Team all Conference, while Shyan Proctor was 2nd teeam and Haley Stallings was Honorable mention.
Proctor, Coddington, and Stallings also were named to the 1st Team All District, while Lorin Weaver was named to the 2nd Team.