An "Out of the Park" Baseball Season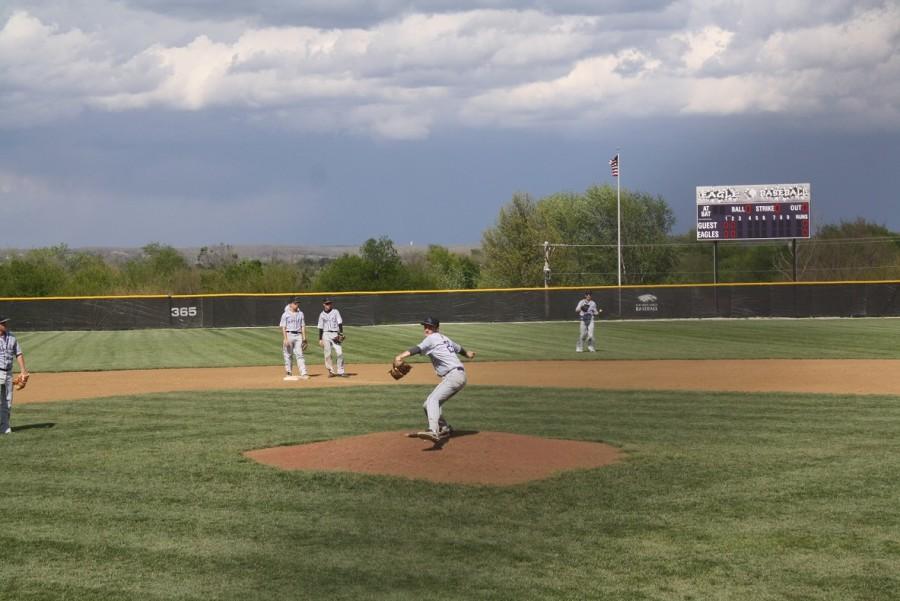 Alyssa Everett, Asst. News and Asst. Paper Editor
May 20, 2015
This year has flown by for the Fair Grove Baseball team, as their season is coming to an end. The team is 17-11, currently, and they are optimistic for the rest of their district tournament.. In addition, the team finished 4-2 in the conference games.
Head coach, Christian Overstreet, talks a little bit about the year, "Our season has gone really well up to this point. We are playing really well right now and I look forward to continuing to play well through our district tournament."
This season, the team has participated in three tournaments: Buffalo, Strafford, and Miller. The Eagles have just concluded the Miller tournament, which was scheduled from the 6-10th. The first game was against Pierce City, and the team won by seven, their score 8-1. After this game, the team advanced to the Semi Finals against Greenfield, which they won by one run. Since the Eagles won both games, they then participated in the Miller Tournament Championship. The Fair Grove Baseball team lost to Miller in the Championship, taking second place.
This aside, Coach Overstreet mentions some of the team's most important wins this season, "Last week we knocked off two state-ranked teams; Conway and Stockton. Those are very big wins for our program and definitely helped in our district seed meeting." The Eagles doubled the scores of both Stockton and Conway in these games, on the 27th and the 28th.
At the end of this year, the Fair Grove Baseball team will be saying goodbye to two seniors, Dylan Lucas and Dalton Thompson. Dylan Lucas further plans to broaden his career in baseball with Avila in the fall. He talks about his expectations and goals for playing with them, "I'd just like to get better and continue to play the game."
The Fair Grove Baseball team has wrapped up their season with a score of 17-11, and 4-2 at conference. The Eagles' all-district and all-conference teams have not yet been announced.