Cross Country Team Runs a Strong Season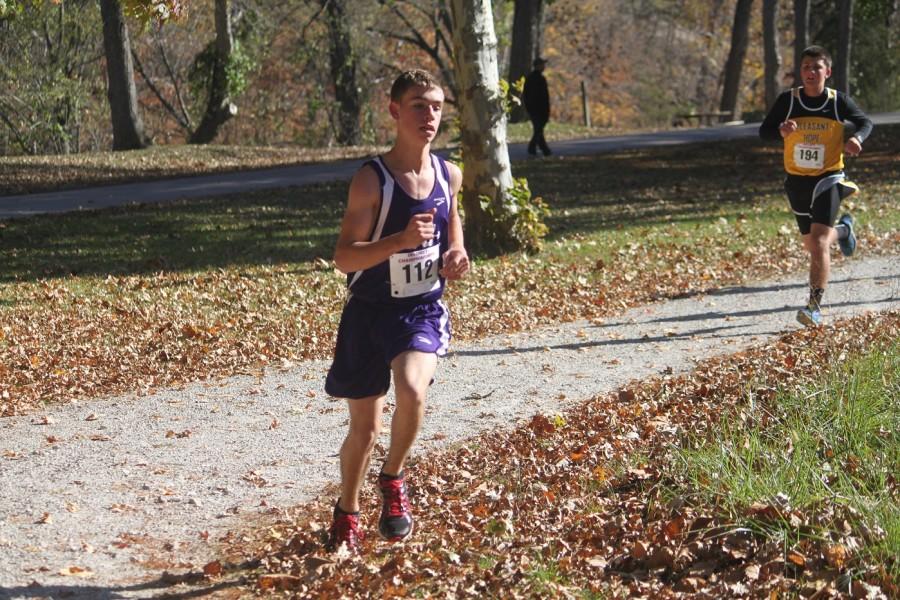 Gabrielle Roberts, Feature Page Editor
September 3, 2015
The Eagles' Cross Country team has already started off putting effort into their practices to make their season a great one. Most of the summer is considered an off period for the team to practice, but most of the players individually took time to keep in shape, knowing the season would be soon approaching.
Brendan Carroll, the coach over the boys and girls Cross Country teams at Fair Grove, says, "In addition to three strong returning runners, Cole Clark, Parker Van Nostrand and Blake Tettleton, the team is composed of four very talented freshmen: Logan Holliman, Ryan Odom, Nolan Houston and Jordan Van Nostrand. These young men should be very competitive in every meet and I believe, as the season progresses, will just continue to get better."
As the upcoming 2015-2016 school year came closer, the team was able to get together a few times, meeting at the Fair Grove city park early in the morning, taking a couple of hours to run together.
Ashlee Rice (11) says, "We start out at about three miles, and as we get more in shape we work up toward four to five miles on a regular practice day. Although by mid season we usually get as far up as being able to run about eight miles each day!" Rice goes on to say how the team runs just about everywhere through everything from rain, wind, sleet, and snow.
Carroll states, ¨The girls' team has a lot of new faces this year as well. There are only two returning runners from last year's team, Kayla Bruemmer (12) and Ashley Rice (11)." The rest of the team is composed of first year high school runners: senior Sarah McKinnis, juniors Maegan Holland and Lauren Nimmo, and freshmen Ella Hymes, Kelly Misemer, Jaden Peterie and Zoe Tyson-Knight.
Last year's team never did make it to state, but this year's Cross Country team hopes that by improving their personal running times, and gaining places at meets, it will give them a better shot at qualifying for state. Kayla Bruemmer mentions, "Really cross country is more of an individual goal kind of sport, but I definitely want everyone on the team to do their very best! Hopefully we will be able to gain an overall stronger team."
Rice says she really would of course like to get better and faster in her running as a goal for herself, but as far as the whole team goes she really wants everyone to just have fun doing what they love. She says "It's great running with such an awesome team! We all encourage and push each other to do our very best!"
Mr. Carroll says that that the young runners have done very well this year. Logan Holliman just finshed fourth at the Mid Lakes Conference meet which qualified him to be an All Conference runner.
Districts will start on the 31st hosted by Hermitage at Lake Pomme de Terre.