Cheering Up 2015-2016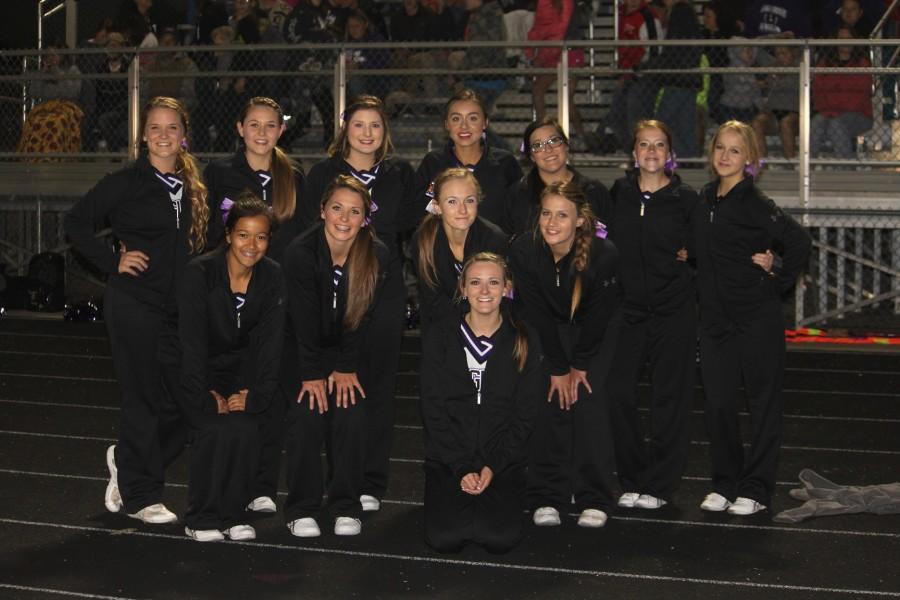 Britney Lawless, Page Editor: Opinion
October 21, 2015
The 2015-2016 Fair Grove cheer squad is coached by Stephanie Brown. The captains are Tristan Foster (12) and Brooke Compton (12). This year's cheer squad consists of seniors Tristan Foster, Brooke Compton, Kaily Beckner, Chandler Park, Shelby Wallace, and Angelina Vasquez. The juniors are Leah Walhquist, Hannah Mallard, and Laura Jackson. The rest of the squad consists of sophomore Bailey Chandler, and freshmen Kailey Faubion and Jane Elliston. Brown says, "My favorite part about coaching cheer is the relationships that I build with the girls. They become like family."
Hannah Mallard is a base in the stunt group containing Beckner, Vasquez, and Walhquist. She comments that she loves cheer because of how close the squad is. Mallard enjoys all the jam sessions and get -togethers they have. Mallard also says, "The activity I enjoy the most is the performances for Homecoming and Courtwarming and the weeks preparing for it." She says her favorite stunt to do with these girls is a stair step full down.
Tristan Foster is in the stunt group with Park, Wallace, and Jackson. Foster's has cheered all four years of high school, and two years in middle school. Her favorite part if performing at courtwarming. Foster states, "I think it is really fun, and I enjoy being a part of the games. I also love being close with all the girls."
The last stunt group contains Faubion, Elliston, Chandler, and Compton. Compton comments, "I enjoy bonding with my friends and supporting our boys at all their games." She says she is looking forward to preparing and performing their courtwarming routine during basketball season. Compton's favorite memory was performing their courtwarming dance her sophomore year.