Freshmen and JV Boys Basketball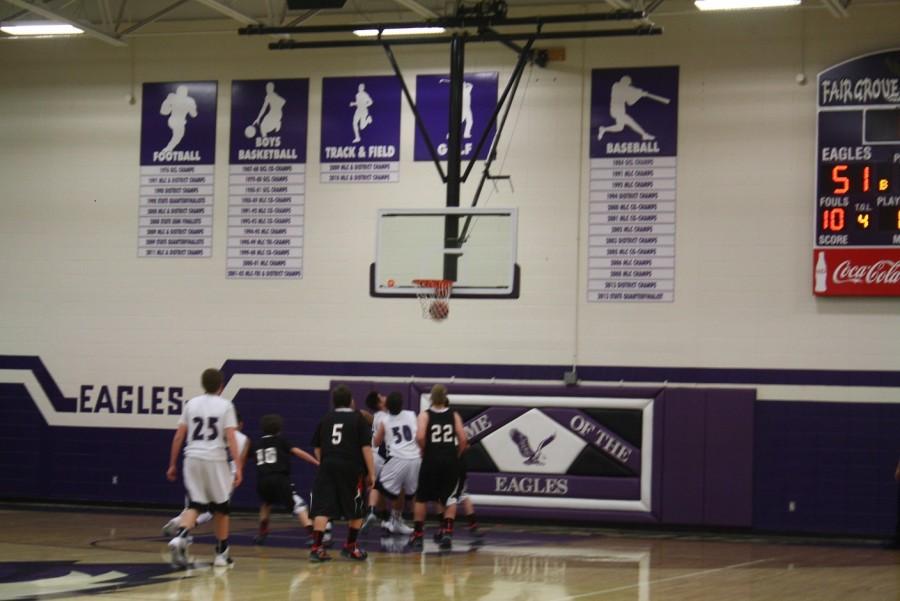 By Dylan Bates, Sports Page Editor
February 3, 2016
The Jv and Freshman boys' basketball team started out their season this past month and the Freshmen have started out strong and have won four out of their first seven games. The JV is looking to keep improving over the remainder of the season. Coach Bryan Tucker is happy with the talent that his team has but would like to see them develop their skills over the remainder of the season.
The JV has had a rough start to their season but is working hard in practice. "We need to work on our passing, rebounding and overall team defense. We are looking forward to all of the games on the schedule," Tucker stated. The team plans to turn around their season in the second half when they return from Christmas break.
Freshmen coach, Brendan Carroll claims that they have yet to meet a team that plays harder than his. They have often been outsized but still have managed to pull out the win. The team is very excited about their season mainly because it has been expanded this year. They are playing 15-17 games this year. Although Carroll is very happy with the way the team is playing and the amount of games they have won, he really just wants to get each athlete as much floor time as he can and continue to teach the Freshmen Fair Grove's system so they will be prepared in the upcoming years. "So far they have done a great job," said Carroll.
The Freshman, JV and Varsity have a game coming Friday, December 18th in Aurora. This will be the final game before the Freshman and JV take a short break. The Varsity will be playing in the Blue and Gold tournament over break and plan on being a top contender.