Successful Season Comes To A Close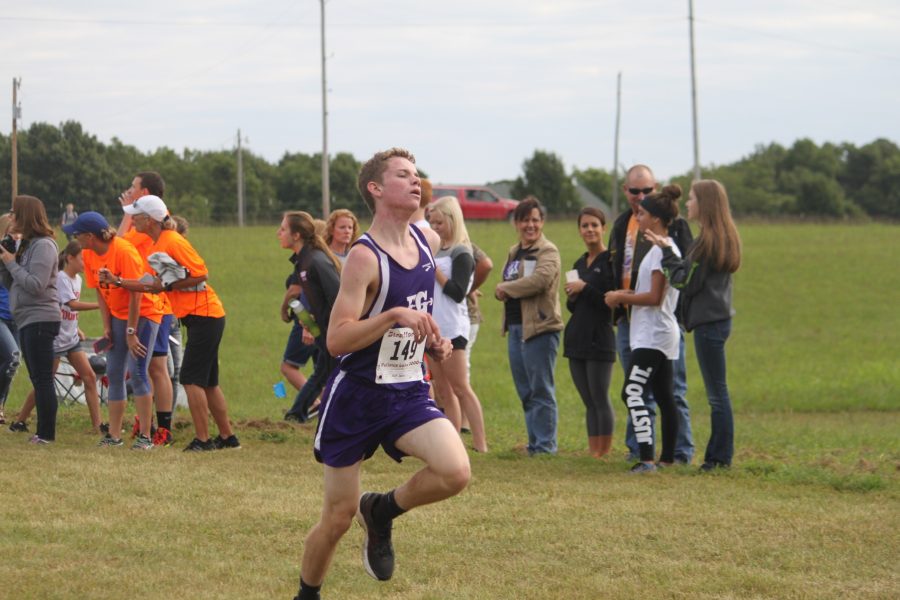 Alex Brewer
October 11, 2016
The Cross Country team started the season at Fellows Lake on September 3rd. Fair Grove had two runners place at the meet out of the seventeen that competed, seven runners being girls and ten runners being boys. Out of the ten boys that ran for the Fair Grove Eagles, sophomores Logan Holliman and Ryan Odom both placed, Ryan coming in 20th and Logan coming in 10th place. "I performed much better placing three spots better and beating my last time from my last year by 35 seconds," returner Logan Holliman (10th) states.
The cross country team practices every day after school from 3:15pm to 4:00pm. The practices vary depending on the day. One practice might be a speed day where a person jogs for a minute and then sprints for a minute, then jogs for two minutes and then sprints for two minutes and so forth, or a distance run. These practices keep the team in great shape and keep their time up for the following meets to come.
The cross country meets consist of the varsity runners of each school getting together at the starting line and awaiting the gun. Having the experience can give you the edge you need in this nerve wrecking process. ¨I believe that I am stronger now because I now have a feel for what a high school meet is like," Holliman states.
Cross country will continue on with their season with their MLC meet at Fellows Lake on October 13th starting at 4 p.m. The cross country team will look to continue the good form from the previous meets and carry that forward into the season.