Fair Grove Soccer Team Wraps-up Districts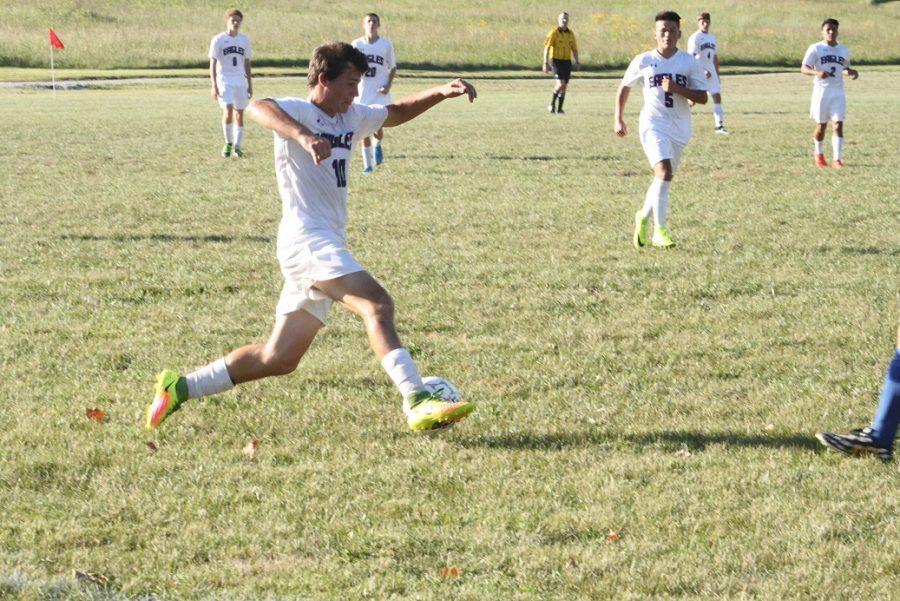 Amanda Orr
January 11, 2017
The Fair Grove boys' soccer team's season ended on Thursday October, 20. The district tournament was scheduled for Wednesday October, 19, ending on Friday October, 21. Wednesday´s games got rained out, pushing the first round of districts to Thursday. Fair Grove, Springfield Catholic, Fatima, and Osage are all Class 2 District 11 teams, competing for the district title.
Districts were held at Fatima´s field this year. Fair Grove played Fatima in the first round. The team fought hard the whole time, and the game ended with a score of 0-1 ending Fair Grove's season with a third place finish. Damon Miles (11), said, ¨Districts didn't go as planned, but I'm going to prepare for next year by working out and getting in shape during the offseason.¨
The boys' soccer team altogether had a remarkable season. The team beat Laquey two times, and they demolished Hillcrest with a score of 9-0. The team also had three tournaments. Their record in both the Fair Grove and Stover Invitational tournaments were 2-1. The boys also got second place in the Marshfield tournament where the Eagles beat Marshfield for the second time during the regular season.
Miles added, "The most memorable moment this year was on Senior Night when I scored the game winning header, against Aurora, and everybody dog piled me." The Eagles' final record was 14-7. They plan to work hard in the off-season to replace the four graduating seniors this year and to improve their record.