Mighty Mites Starts a New Season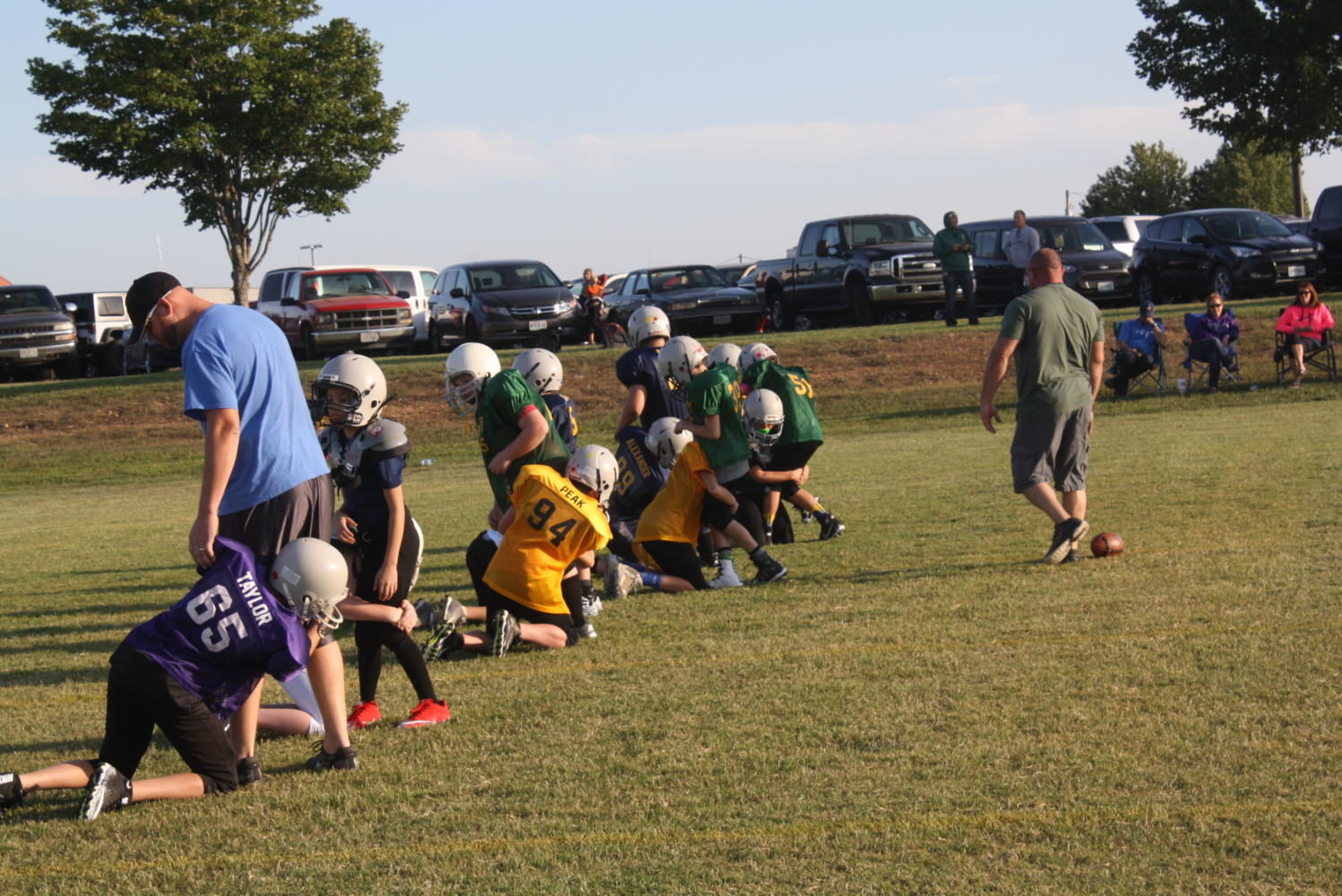 Thomas Bruemmer
September 8, 2017
Now that the fall is rapidly approaching, football programs all around the US have turned on their stadium lights, and kicked off their seasons. This is not only true for high school teams, but the elementary and middle school football league called Mighty Mites is also getting ready to start soon.
Mighty Mites is a young beginner type football league that teaches young players the fundamentals of football, and how to work as a team. The Fair Grove Mighty Mites field supervisor Lenny Peterie stated, "This program connects our Fair Grove youth to a coach early on, that will teach them the fundamentals of how to play football, and how to be a team player. It also teaches them about setting goals, discipline, hard work, and commitment to oneself, and to their team¨.
The Mighty Mites teams consist of players ranging from first grade to sixth grade. The teams are divided up, and assigned opponents based on the grade that they're in, so young beginning players will be playing opponents of about the same skill level, and so younger kids won't be injured by the older players who have progressed through the years. "As the kids get older, I see their confidence grow. They aren't as afraid to hit people as the younger kids are, and they've gained a knowledge for the game, and how to play", Craig Brinkman said. The first and second grade players make up the youngest league in mighty mites, while the third, and fourth graders make up the next league. Finally, the fifth, and sixth grade football players make up the oldest league.   
Because Mighty Mites is a recreational football league, the head coaches don't have to have a background in coaching, although many of them continue to coach for multiple years. Lenny Peterie commented, ¨I actually have been serving on this program for over 20 years. I started out as a coach in Meador Park, and became the Field supervisor and coach for Fair Grove." Lenny Peterie currently, sits on the Board of Mighty Mites, and is still the field supervisor in Fair Grove. In order to be a coach, one must complete a background check, take an online football training program, while also memorizing and understanding the Mighty Mites rule book. There are also some high school football players that have taken the responsibility to coach a young team. Senior football player Craig Brinkman(3rd and 4th grade head coach) said, "When I coach, I try to teach the kids how to work as a team, and install a love for the game in all of my players."                                                          
Practice for the Fair Grove, Buffalo, and Strafford Mighty Mites teams will start on September fifth, and end on October fourth. Games for the Fair Grove mighty mites teams will be played mostly against opponent teams from Strafford, and Buffalo, but kids can join a team in a neighboring town if their home town does not have their own. The game schedule for the Fair Grove teams are as follows: Sep 16th, Sep 21, Sep28, Sep 30th, Oct 7th, and Oct 12th. All of the Fair Grove games take place at the Fair Grove practice field, next to the High School football field.