Fair Grove Soccer Kicks Off Their 2017 Season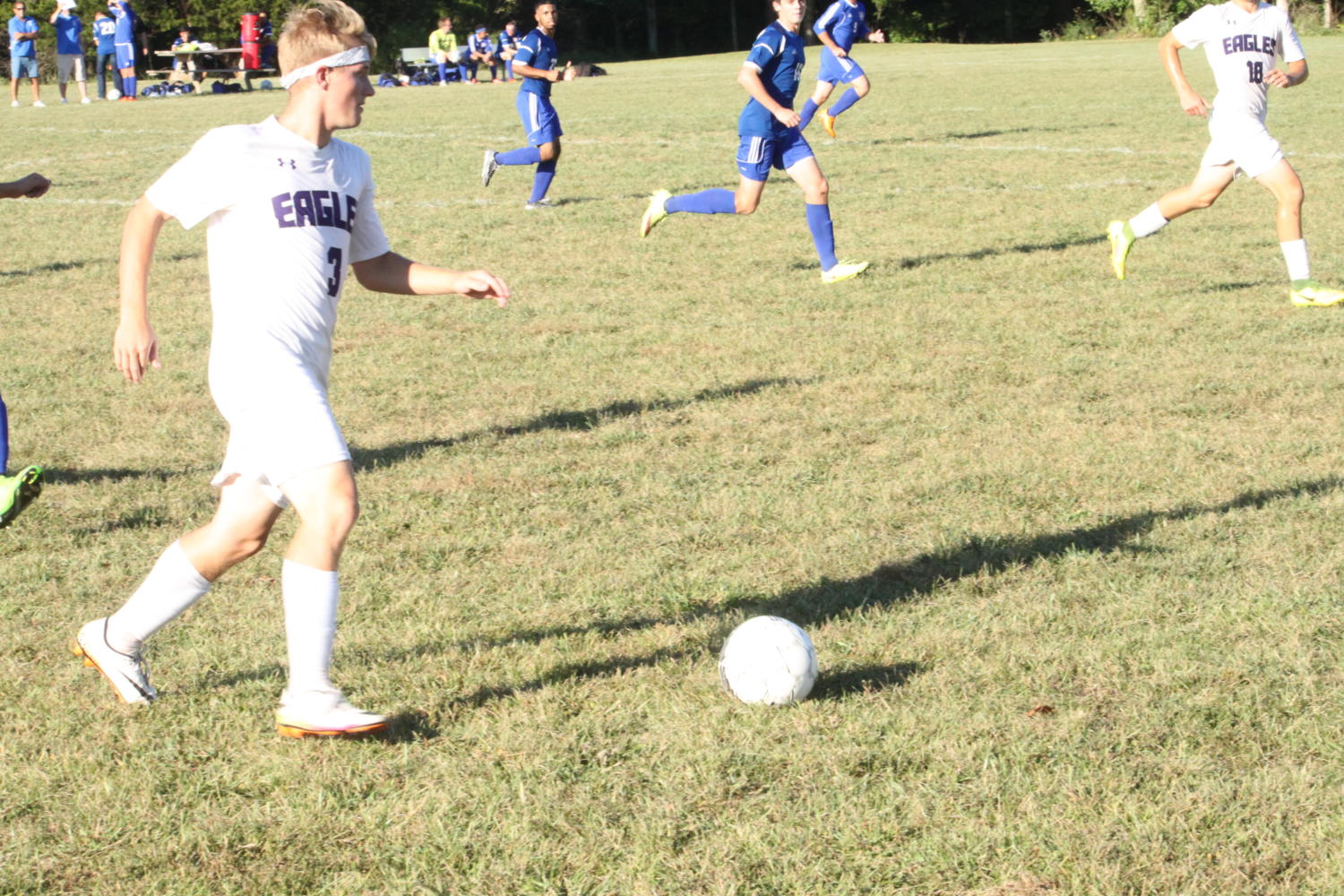 Lyndsey Wall
September 8, 2017
Fair Grove soccer starts their 2017 season off with the Lebanon tournament, playing Dixon with a winning score of 5-1, and losing against West Plains 5-2,  and Lebanon 3-1. They are also expecting to see teams such as Marshfield, Aurora, and Laquey throughout the season. Coach Joseph Florez stated, "All of those teams we can compete with if we're on our game, but teams that can make us pay if we are not ready and playing our best."
    Senior Brian Carroll said, "I think this season will be pretty successful, we have a lot of experienced varsity players." Garrett Potter, also a senior stated, "I want to win a district title, and make the all-region team."
         They are looking forward to playing Marshfield and Laquey, they are always close games and are rivals. Their previous season had a record of 14 wins and 6 losses. "We only graduated a couple starters last year, and while they were key players, that allows us to bring back a pretty decent percentage of last year's starting lineup," Florez said. "We had a strong year last season." Coach Florez added.
        Their goals for this year are to have another winning season, go to the district finals, and play good games against Fatima and Catholic.
    On August 22, the soccer team played McDonald County in the Cassville tournament. They won with a score of 6-1, Jack Mackatee (10) scored one goal, Maicol Newkirk (11) scored 3, Kyle Stacey (11) scored 2, and Garrett Potter (12) had 2 assists. Fair grove played New Covenant August 31, and tied with a score of 1-1. Maicol Newkirk (11) scored their only goal. Fair Grove will play Cassville as a regular season game at home on September 5, then September 6, they will play Parkview at Parkview's field.