Cross Country Update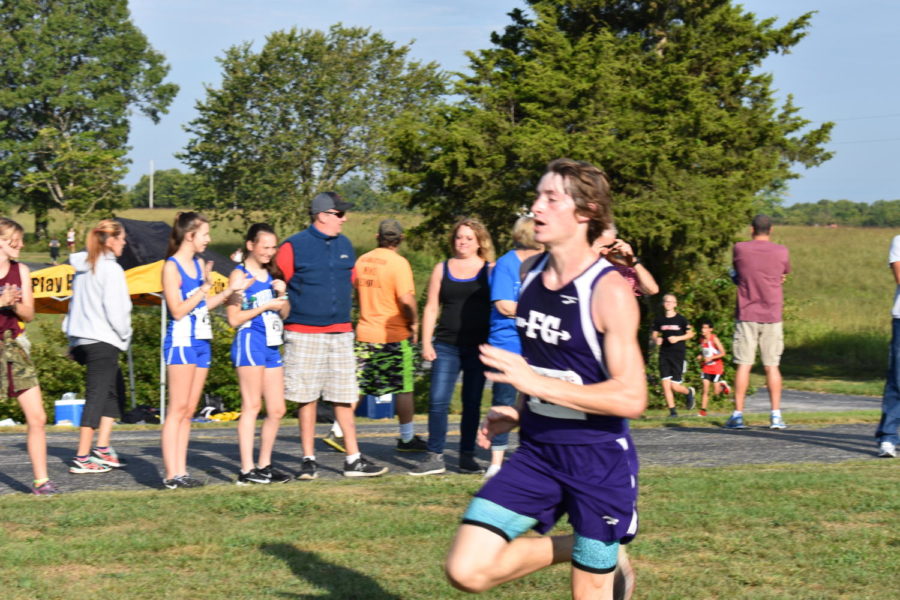 Preston Thompson
October 9, 2017
The Fair Grove Cross Country team has been working hard the past several weeks; the high school team has participated in six different meets with four top 20 placements. Stephen Scaletty (11) placed 20th at the Stockton meet while Ryan Odom(11) placed 9th at the Stockton meet, 12th at the meet held by Pleasant Hope, and 4th at the meet that was in Conway.
Coach Brendan Carroll stated, "The runners have improved as they work hard at practice everyday." The team has been to meets held by Strafford, Hollister, Stockton, Pleasant Hope, Conway, and Buffalo. Logan Holliman suffered from heat stroke during the Strafford meet due to overexertion.
Coach Carroll said, "Cross Country definitely builds a person's physical endurance. It also builds a person's mental toughness." Ryan Odom added, "Our team is excelling as they push themselves and train everyday to push the limits to make the limits better."
Middle School Cross Country has had a very successful season with Mikah Edwards placing first at every meet so far except the meet held by Strafford where she placed second. Mikah says, " To improve, I push myself at practice and also run sprints after practice." Devin Carroll and Kassandra Courtney placed well in Stockton and Pleasant Hope.
The two teams will participate in four more meets until the district meet at Clever. This includes the MLC meet which is held in Fair Grove by the team. The state meet which is after the district meet would occur on November fourth in Jefferson City. Carroll stated, "I expect my runners to do their best to get better every day. That doesn't necessarily mean that they have to run each race faster." Carroll added, "I ask them to work hard, push through pain and give effort in all of their practices and meets."