School Shootings: What Can We Do To Prevent Them?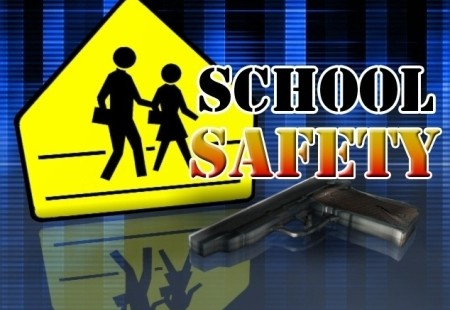 Taylor Brumage
March 30, 2018
Filed under News
Hang on for a minute...we're trying to find some more stories you might like.
In the US, gun control is one of the most controversial topics today. On December 15, 1791 the bill of rights were adopted having been ratified by three-fourths of the states at the time. The second amendment states "A well regulated militia being necessary to the security of a free State, the right of the people to keep and bear arms shall not be infringed." Although this is every American's right, many people believe that the right to bear arms should be illicit. But the real question and concern here is, what can we do to prevent these horrific scenes from happening?
In the United States, there have been many mass shootings, and even attempts. These include shootings taking place in schools. Places where parents take their kids to further their education each year. A place where a parent believes their child is safe. This isn't just a recent issue in the United States. This has been an ongoing issue for years in the country we call home.
On April 20, 1999 in Littleton, Colorado, two students at Columbine High School opened fire on anyone who came into sight. That day, twelve students and one teacher were killed. 21 others were injured. The shooters then turned the guns on themselves after nearly an hour of their initial shot. In 1999 the police had a rule in place that they could not enter the building until higher authorities arrived. This rule has since then been revoked and officers across the US receive training on school shootings. But this doesn't prevent a school shooting. December 14, 2012, in Newtown, Connecticut a 20 year old man walks into Sandy Hook Elementary school and opens fire on children and teachers, killing 27 people including himself. Since this tragic school shooting, the friends, family, and loved ones have started a program called the Sandy Hook Promise. The Sandy Hook Promise is a non-profit organization led by the families whose loved ones were tragically killed at Sandy Hook Elementary. Their mission is to prevent gun-related deaths due to crime, suicide and accidental discharge so that no other parent experiences the senseless, horrific loss of their child. Today, there are still questions about what we can do to prevent a school shooting.
On February 14, 2018 tragedy struck Marjory Stoneman Douglas High School as a former student entered the school and opened fire on innocent people. 17 people were killed including young students and teachers. Many more were injured. The survivors of the Florida School shooting are taking a stand and are saying " Never Again". Many students are furious and refusing to back down until every student across the United States is safe.
Currently in the Florida legislature, many bills are being proposed and negotiated. The Florida lawmakers are considering a voluntary program that would allow school staff, including teachers, to carry concealed weapons on campus. In the bigger picture, both parties of the government are collaborating their positions on gun control in wake of the massacre at Marjory Stoneman Douglas High School. On February 21st, 2018 a week after the catastrophic massacre at Stoneman Douglas HS in Florida, CNN hosted a conversation between the Florida survivors, lawmakers, and the NRA spokesperson Dana Loesch. This gave anyone the opportunity to stand up and ask questions and suggest their ideas about what can they do as a community to help prevent mass school shootings to happen not only in Florida, but everywhere in the US.    
Unfortunately, to this day we don't have an exact answer to how can we prevent a school shooting that will make everyone happy in the end. There have been many ideas, but none good enough for the people in the US. There is two sides to such a controversial topic. So finding a happy median for the country to agree on. There are so many more suggestions as to what we could do to prevent a mass school shooting. So what do we do to prevent this?