Cross Country Beginning with a Bang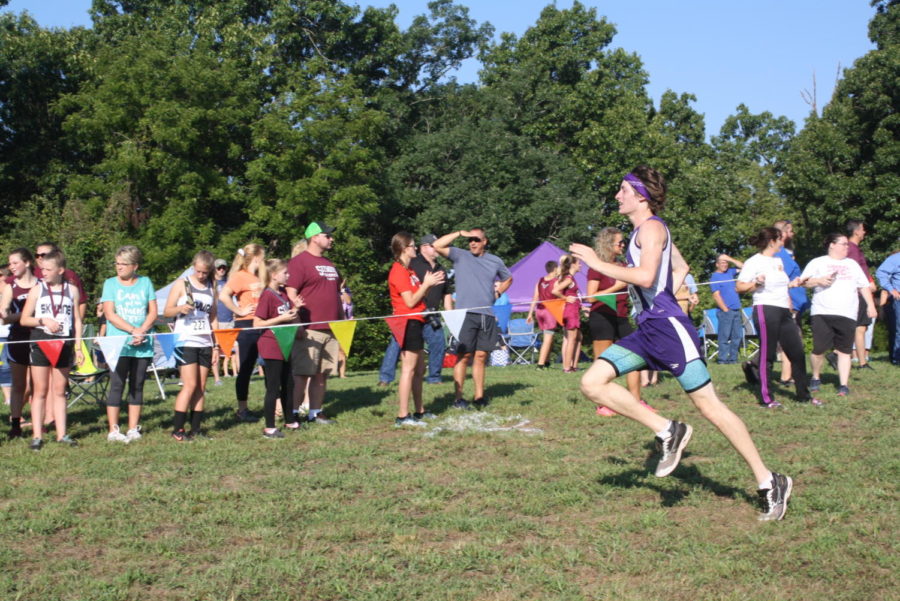 Brystol Bates
September 21, 2018
The Fair Grove Cross Country team has been working hard over the summer and can't wait to see the results. The team has been practicing since August 6th and attended a Cross Country Camp over the summer. "Coach Carroll has made our workouts more intense with not only doing running workouts, but also core and body weight workouts as well.  It is a lot more exhausting but the results show that it has improved me, as well as the team as athletes," said Ryan Odom (12).
This season the team has a main objective, hoping to have a runner make it to state. Head Coach Brendan Carroll said, "It's been a couple of years since we've had a runner qualify for the state meet.  I think we'll be going back this year."
This year the team has 7 members, 5 boys and 2 girls. However, the Fair Grove Cross Country team is not only ready for this season to begin, but to be back together.   Stephen Scaletty (11) said, "Cross Country has a wonderful atmosphere. Everyone is super friendly, they help push you to become a better runner/athlete and I have met dozens of people through this sport that will become lifelong friends."
"My favorite part is the people on the team.  Maybe Cross Country is more of an individual sport but we are a family and it's going to be hard to leave them come end of the season," added Ryan Odom (12).
They had their first meet on Saturday, September 1st, hosted by Strafford. On Saturday, returning player, Ryan Odom (12)  finished 21st, but he has some big goals for his senior season, he wants to make it to state. His team, though, has full faith in him and supports him. Stephen Scaletty (11) exclaimed, "I would really love to see Ryan Odom go to state; he's been so close the last few years!"