Lady Eagles Setting Up for a Great Season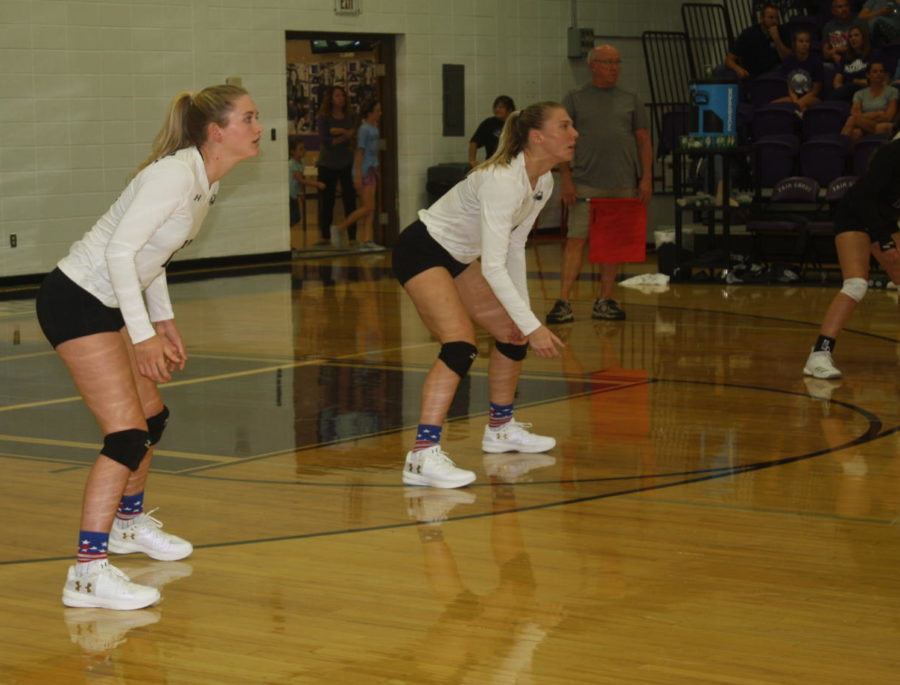 Olivia Prince
September 26, 2018
The Fair Grove Lady Eagles have started the season strong winning all but two of the games they've played so far. Head Coach Tonya Peck said, "We have set our sights high and have a goal to end our season at Cape Girardeau." The girls have said that they have more discipline this year. Sidney Hill (12) believes that more discipline is going to help the team up to go farther this season.
There are many key players to look forward to this season. Coach Peck says that this year is very unique because she has most everyone returning and they are all upperclassmen. Offensively, Alana Findley (12), Harley Maxwell (12), and Sidney Hill (12) are going to set the team up for success. Defensively, Shannon Collins (12) is going to be a big factor. "I can't overlook our setters who run the show and they are Ryah Icenhower (12) and Maranntha Holliman (11)," said Coach Peck.
Some Junior Varsity players from last year have stepped up to play varsity this year. "Varsity is definitely a lot more fast paced and it has a lot more excitement," stated Lizzy Gravitt (11). Lizzy believes that by playing varsity she is able to hit in many more positions and work on improving her skills. Harley Maxwell (12) said, "The freshman this year remind me a lot of us when we were freshman." The freshman have already improved immensely, but still have room to keep growing.
The one thing that the volleyball players love most about their team is the team chemistry. Harley Maxwell (12) says that all of the girls have the same goals for the season and they will put in the effort to achieve them. The Lady Eagles have 21 scheduled games this season. The next game is at Bolivar on October 2nd, with varsity starting at 7 pm.