Middle School Cross Country Running into the Season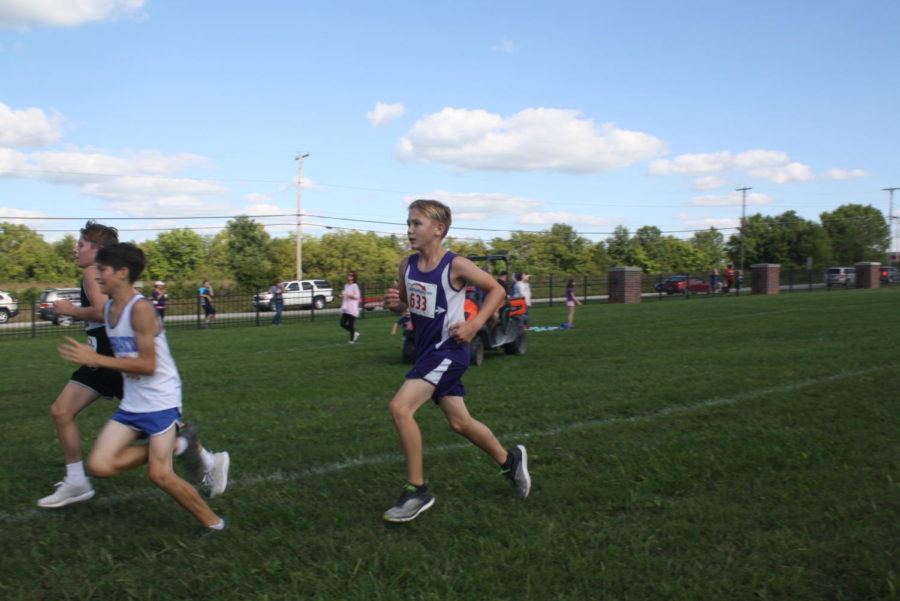 Michael Steineke
September 17, 2018
The Middle School Cross Country team has just started the season. They have had a couple meets so far. These middle schoolers are working on their running skills right now, and they are also gaining experience by running and meets.
The cross country team has had a couple meets so far this summer.  One at Fellows Lake which was Strafford's Mid-Lakes Conference meet. The latest meet was at SBU on Tuesday the 12th. The middle schoolers are doing well in their meets so far this season.
Liam Draper and Luke Busher have been standing out so far both earning medals. Liam earning two medals for taking fourth place out of ninety nine at Strafford and sixteenth out of one hundred and eighty eight. Luke earned a medal for placing eleventh out of ninety nine. They have a long season and should be able to earn more medals.
All runners are working at practices and meets to hopefully get varsity spots when they get to highschool. Liam and Luke are in seventh grade and have lots of time to improve until high school. Head Coach Brendan Carroll says "I'm excited for all of them to get to high school." The team consist of six runners in middle school, and another seven from the high school.
The middle school team will continue to grow and become better runners as the season progresses. You can see them run during there meets which occurs before the varsity meet. Their next upcoming meet is at Stockton on the September 18. Their next home meet is September 25.