R is for Red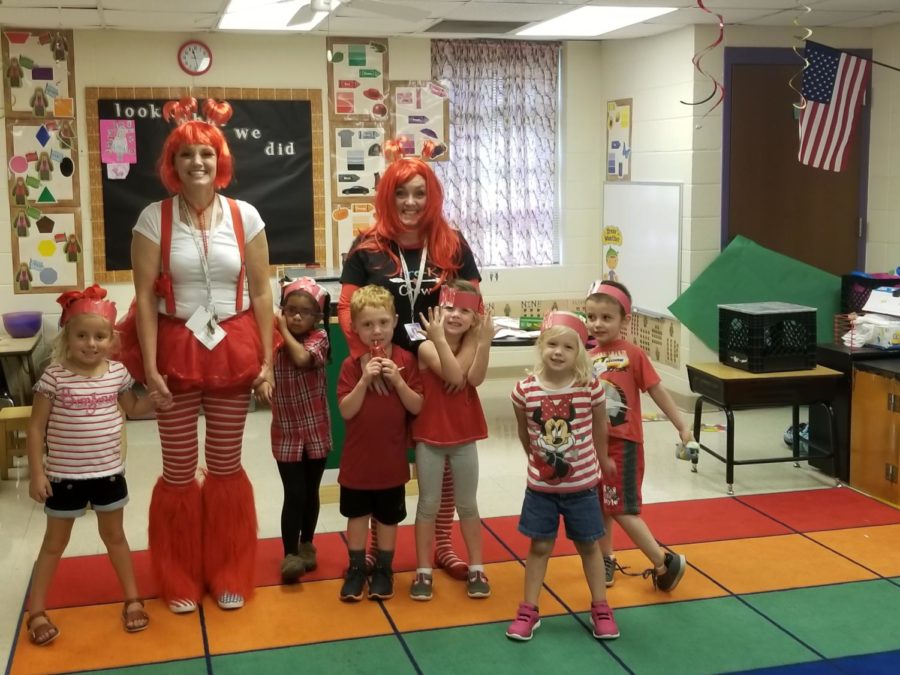 Madilyn Barker
October 22, 2018
R is for red and S is for school. Fair Grove Preschool does a lot to get kids involved in learning, including having theme days to make learning fun. A+ student Kailey Faubion (12) sees this first hand every morning. She said, "These theme days definitely help the students learn the sound letters make, and then they can correlate that sound with words."
Getting elementary kids involved in their education has long lasting impacts on their lives. Preschool teacher Tiffany Hill remarked ¨…[theme days] help the kiddos relate info to what we are learning.¨ The theme days are put in place to allow kids the opportunity to be involved and get excited about education. Teachers are doing everything they can to encourage good learning habits and excitement in kids.
When students have opportunities to see their educators excited about curriculum, the students are reminded that it is okay to have fun in the classroom. The younger the students, the better. Even when these students progress into upper grades, they have these experiences to fall back on. They can remember 'Red Day' and realize that learning can be fun. "How better to learn something new, than when everything around them has to do with the theme or the letter," said Hill.
Previous theme days have included red day, blue day, and green day. An upcoming theme day is 'P' day at Halloween time to incorporate the word pumpkin. One thing Hill would like to see in the future is, ¨ … the entire district participating in at least a one day theme on top of Eagle Pride day!¨
R is for red, S is for school, and P is for pumpkin. Preschool is a fun and inviting environment that teaches students how fun their education can be. When teachers and students have fun together, while they better themselves with knowledge, school is not just a place to go everyday. It becomes a place where you learn and have fun doing it.