One For All and All For One!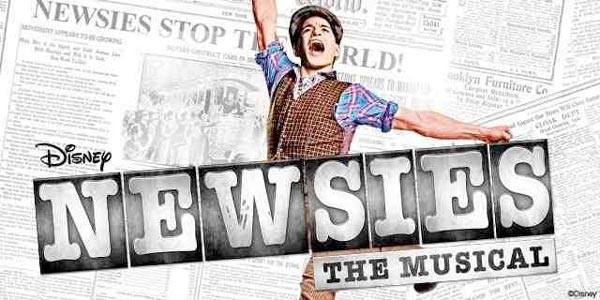 Hang on for a minute...we're trying to find some more stories you might like.
It's one for all and all for one in this Disney Broadway Musical: Newsies. Newsies was originally produced and released on film in 1992 by Walt Disney Pictures loosely based off of the New York City Newboys' Strike of 1899. In the film the boys go on strike due to a rise of distribution prices of their papers at their expense. On September 25, 2011 Newsies: The Musical opened at the Paper Mill Playhouse in Millburn, New Jersey.
Due to its popularity, many different theatres have put on productions of the musical; theatres like the Springfield Little Theatre. The musical was directed by Beth Domann, choreographed by Lorianne Dunn, and the music was directed by Susan Gravatt. The play was put on every four weeks on Thursday, Friday, Saturday, and Sunday until October 08 when it was last shown. The Fair Grove High School Choir of 2017-2018 preformed, "Seize the Day" a classic songs from Newsies about joining together and working hard for their rights.
Larry T. Collins, writer for Springfield News-Leader, said, "What you'll really savor, though, are the rough-and-tumble antics of SLT's (Springfield Little Theatre) athletic troupe dancing up a storm as turn-of-the-century mugs." Newsies is a high energy musical with lots of singing, dancing and physical exertion, the cast will have spent up to 400 hours practicing and rehearsing the musical up until its opening date. "Newsies doesn't exactly reinvent the wheel musically or dramatically, but it's sure to engage you from start to finish," said Larry T.Collins.
Newsies is an exciting captivating show sure to get your attention whether you watch the play live and in person or in the comfort of your own home.
Quotes from: https://www.news-leader.com/story/news/local/ozarks/2018/09/19/lively-newsies-captivating-show/1337678002/