Cross Country Districts 2018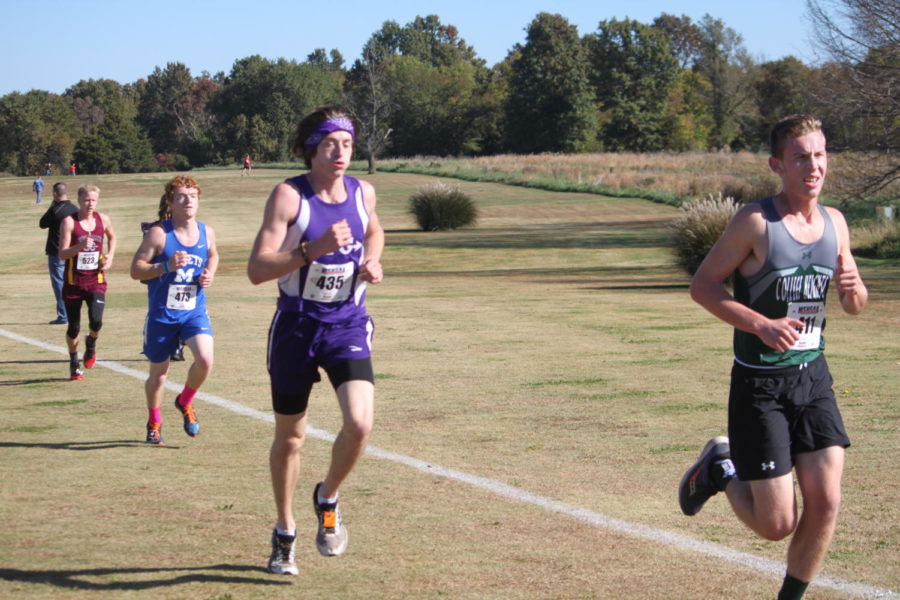 Dory Baker
November 5, 2018
Fair Grove High School's cross country team competed in Class B at Lamar on October 27th. Sadly, the team overall did not make state this year. However, seniors Logan Holliman and Ryan Odom finished in sixth and tenth place qualifying them to continue onto state individually. Freshman Aleigh Van Nostrand who was the only girl from Fair Grove running in districts got her personal best, coming in at 26 minutes and 54 seconds. Coach Brendan Carroll stated, "the boys team did well at the cross country districts. We didn't score quite as well as we had hoped to, but the guys still ran good individual race."
Logan Holliman has been running cross country since 7th grade. He has made State before during his freshman year and hasn't had a chance since. "Sophomore through all of junior year I was considered injured," Logan explained. This year he was cleared by a specialist to run cross country again. Logan ended in sixth place finishing his 5k in 18 minutes and three seconds in the class B boys.
Ryan Odom also made state his fifth and last year running for Fair Groves cross country team. Ryan got tenth place overall in his class finishing with 18 minutes and 18 seconds only three seconds short of beating his personal best of 18 minutes and 15 seconds. Ryan said that he felt really good about districts, "I pushed myself harder than I ever had before and all the training really paid off."  
According to Coach Carroll the course at Jefferson City is incredibly tough and they will be running with the best in the state, but he believes the boys will be competitive at State. State is the farthest you can go in cross country, both boys hope to make the top 25 their last year, which will title them all state runners.