Wrapping Up Middle School Fall Athletics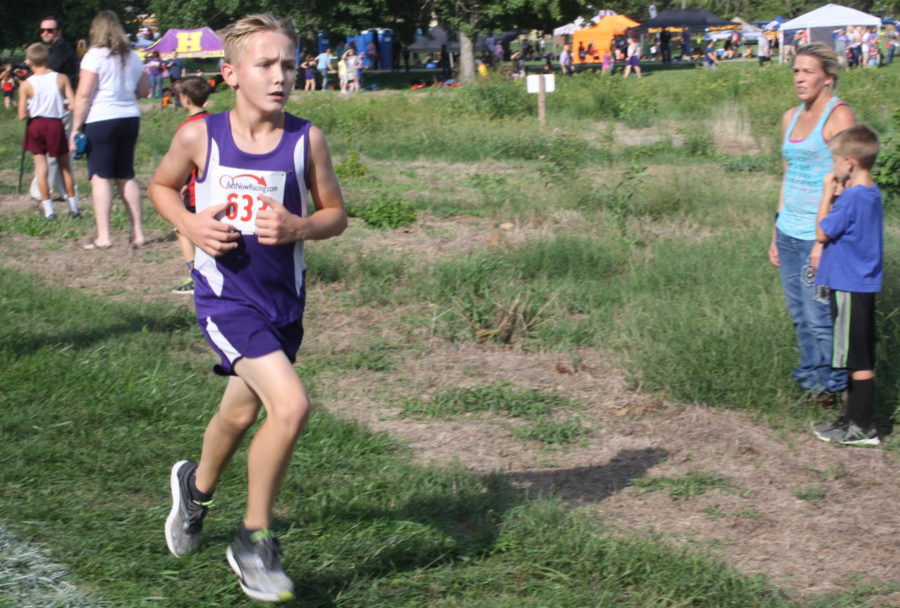 Ryan Odom
November 8, 2018
Fall is coming to an end and the Fall sports at Fair Grove Middle School are as well. The sports offered in Middle School during Fall are Football, Volleyball, and Cross Country.  You can only participate as an upperclassmen in Middle School sports which is 7th and 8th grade. As the coaches of each sport have proclaimed, the season has gone very well.
The head football coach for the middle school, who also happens to be the principal, Marc Green, lead the team to an amazing season.  The 7th grade kids did very well with 4 wins and 1 loss. The 8th grades record wasn't quite as good, but still impressive. Green stated, "Our season went really well for both our 7th and 8th grade teams. I feel like our kids played hard and improved each week. These guys were really a fun group to coach and be around. I hope to improve our numbers next year and build on the success our 7th grade team had this year."
Cross country is very different from football where the middle schoolers run about one and a half miles in their race, or half of what the high schoolers run. They trained by running after school a few miles a day and ran interval workouts to increase their speed. The head cross country coach is Brendan Carroll. Carroll added, "The middle school season went very well. Unfortunately, we did not have enough runners to field a boys or girls team, but our runners brought home many individual medals. Liam Draper (7) medaled at every meet, finishing in the top five in four of our five meets. This year's MS team worked incredibly hard in practice and did well at the meets. All of them improved.  I'm very happy with how they did this year."
Volleyball is the only indoor sport offered during Fall, but that doesn't make it any less challenging. The girls worked very hard in training for this years season. The head volleyball coach is Lindsay Martin. She has expressed that the 8th grade made major strides in both skill and teamwork and brought some of those attributes from the previous season.  She also thinks that the 7th grade did an amazing job of bringing the positive energy that lasted the whole season and caused the team to work well as a group. Martin noted, "On both teams we honestly had a pretty even distribution of positive contributions to our success. This group of girls worked well with one another to compliment each others play. I'm not sure how much I'll do differently next year as of right now, but I know I want to incorporate more team building time in our practice schedule. We did that more towards the end of the season and it really had some awesome results." All of the Middle School Eagles had an amazing season this year.