Local Military Family in Need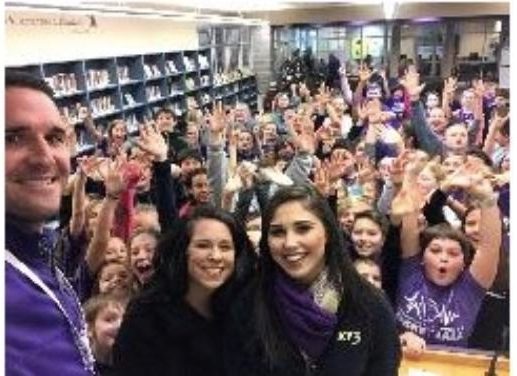 Hang on for a minute...we're trying to find some more stories you might like.
On Thanksgiving day, a local military family was burglarized, leaving them with nothing. Nicole Young is an active duty national guard soldier, and her husband is currently deployed in the Middle East. When Nicole Young came home from celebrating Thanksgiving with her family, she saw that her house had been burglarized. It wasn't a normal burglary either. The burglars had even gone far enough to steal Young's clothes, including her wedding dress, that had never been worn yet. The Young's were planning to have their wedding ceremony in September when Mr. Young got home from his deployment. The burglars also stole Mr. Young's truck. Nicole Young said, "I just hate that he has nothing to come home to."
Fair Grove Middle School science teacher, Mrs. Leola Bryce, saw the story on the KY3 news and mourned for the family. She knew that she couldn't help bring back the missing items, but she hoped to help from an emotional standpoint. Mrs. Bryce said, "Actually, we were just finishing a lesson with the counselor on gratitude and looking forward to our character trait for December (kindness), so it seemed a good time to open an opportunity to let them show their character. I had seen the news story and it touched my heart, so I shared it with the students. We talked about the fact that we could not replace those items and we did not have any money to send but we agreed that people should not go through tough times alone."
She then gave them an option to write Nicole Young a letter sending them thoughts for the holiday season. Mrs. Bryce says that she was amazed at how the students were responding with their heartfelt condolences and their thankfulness for the Young's service.
After all of the students were done writing their letters, Mrs. Bryce hand delivered them to KY3 and asked them to give the letters to Mrs. Young. A few days later, a news reporter called Mrs. Bryce and asked if the students would like to present their letters to Mrs. Young in person. The students each gave Mrs. Young the letters that they had written, and a couple of students even got to read theirs out loud with KY3 news coverage. Mrs. Bryce says, " I feel that this was a wonderful character building experience because it provided a real life opportunity for the students to see the effect of their words. They are an amazing group and I am so proud of each one."