Fair Grove Drummer Makes District Honor Band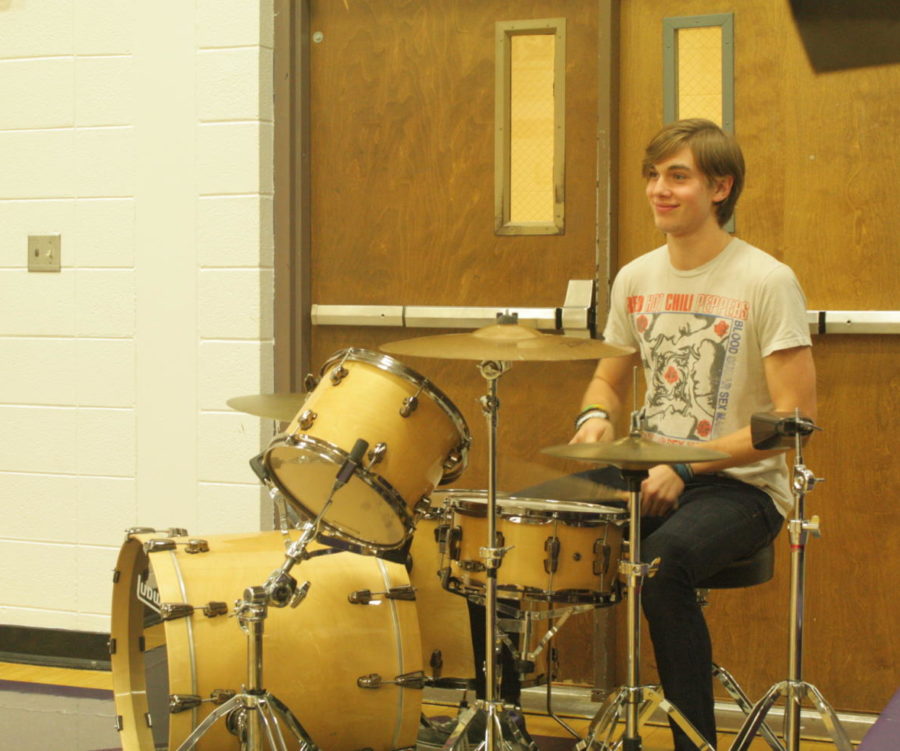 Jacob Morelan
January 23, 2019
Fair Grove pep-band drummer, Mitch Van Cleave (10), tried out for the district honor band in November of 2018 and was not only accepted he was placed in the second chair for percussion. Meaning that he is the second best percussionist in the district. Mitch stated, "District honor band is similar to District sports teams.  It's a collection of the district's best musicians. The only difference is that the district honor band performs a concert."
That concert was supposed to be held on the 12th but due to weather was moved back to the 19th. On the day of said concert the full district band will meet at Southwest Baptist University to have practice from 8 a.m. to 4 p.m.
To audition for honor band Mitch had to perform in a blind audition using music that he received in August and spent his own time practicing, this year's auditions were held at Parkview High School. "Now that he's in, he has had music he's been working on independently. On Saturday the 5th, they had a rehearsal from 8-12 as a full band, for the first time. Then, on the 12th [19th], they'll rehearse ALL day, from 8 am-4 pm, and then have a concert that night at 6:30 pm," commented Fair Grove band director Natalie Palomo.
"The main thing that attracted me to auditioning for District Honor Band was that it looks really decent on any kind of application. It's also a great opportunity to play with other musicians," said Mitch, who doesn't mind that he is second.
All it is for him is another chance to become better as a musician. He stated, "I think this will give me some good experience. The more bands and such that I participate in the better I'll get."