Fair Grove Elementary Leaves a Mark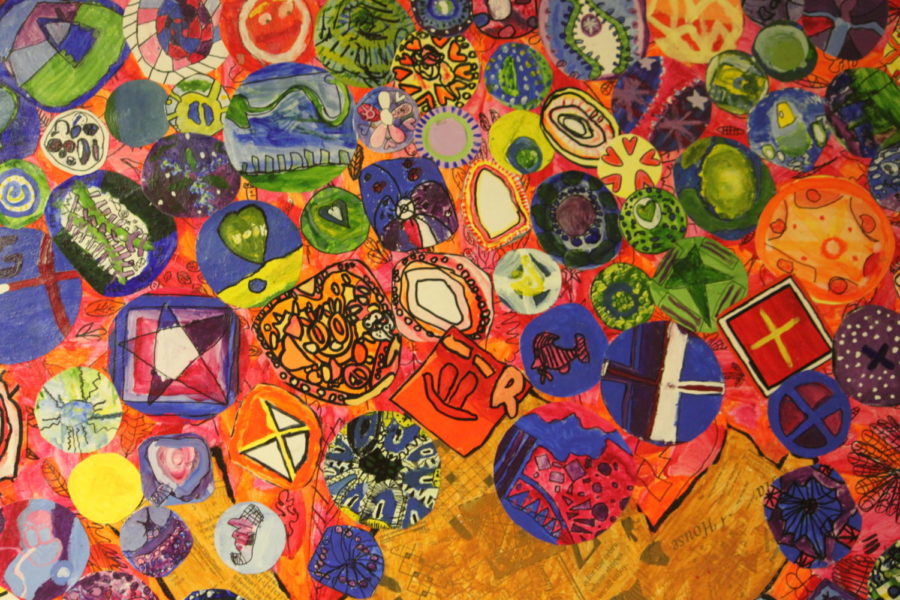 Michael Steineke
January 29, 2019
The Fair Grove Elementary has been painting murals in the hallways, and new murals are being created right now.  Ryan Seybert is the elementary art teacher leading these projects. Fair Grove Elementary also collaborates with Placeworks. The projects can take a lot of time to begin and finish; Mrs. Seybert wrote a grant for the mural last fall and was approved shortly after. The idea and design of the painting was created over the winter working with Placeworks. Placeworks works hard to help, they stated, "teaching artist designs and lead an arts-integrated project to address a content area of the teacher's choosing." This plan was put into effect immediately after winter break.
This year the students will be painting individual spots to make one big image. All students ranging from kindergarten to fourth grade are each given their own four inch by twenty four inch block to work on. The kids will be able to paint using the six main colors of the color wheel. These colors include red, blue, yellow, green, orange and purple. The students blocks will show a self portrait and self description of themselves. Mrs. Seybert stated, "[these projects] promote collaboration and a sense of ownership, promote beauty in the halls of Fair Grove Schools and leave an everlasting mark."
The elementary kids are currently working with Placeworks, a partnership of the Community Foundation of the Ozarks and the Springfield Art Museum. Placeworks offers a wide range of customized art experiences for students and teachers in rural schools at no cost to school districts. They have helped in past years too, these illustrations are up outside of the elementary art room. Fair Grove Elementary is receiving funding for the mural through the Louis L. and Julia Dorothy Coover Charitable Foundation which is managed by Commerce Trust Company.