Fair Grove Boys Baseball Pre-Season Paves the Way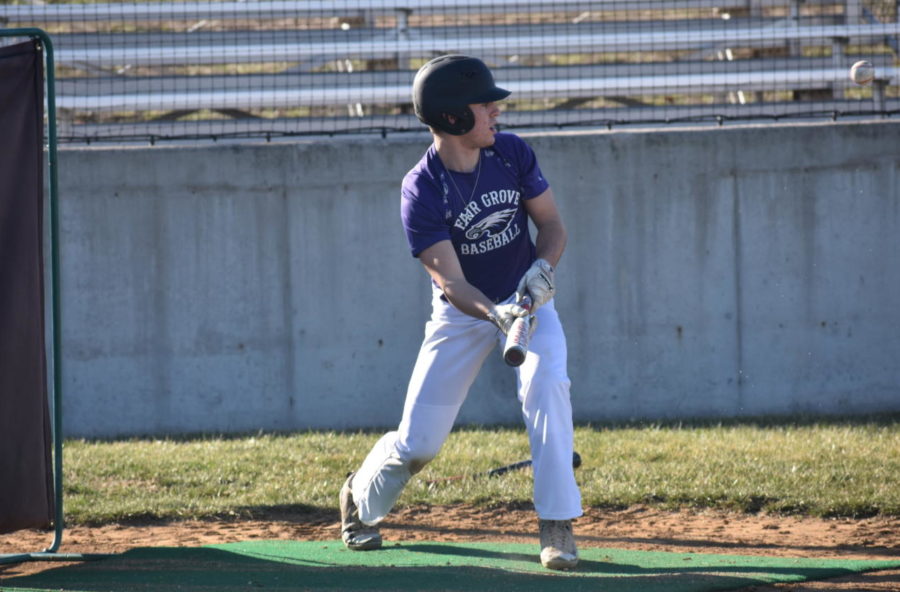 Nate Brigman
March 19, 2019
The 2019 high school boys baseball season recently begun, but the road to the actual baseball season began with pre-season, which began November 26, the Monday of the week immediately following Thanksgiving break. Baseball pre-season is a good way to prepare prospective baseball players for the actual season, while also allowing students that just want to try something new to test the waters and see if baseball is right for them.
Fair Grove High School assistant principal and boys baseball coach Christian Overstreet crafts the pre-season to be extremely beneficial to prospective baseball players. To describe what pre-season entailed, Mr. Overstreet explained, "Our pre-season consisted of weight lifting and conditioning mostly. We also did some baseball specific workouts focusing mainly on pitching and hitting."
However, Mr. Overstreet's main goal for the baseball pre-season is for the students that show up to have a good time while they train, he said, "The only expectation for the kids who come to pre-season workouts is to have fun and work hard."
A considerable amount of students showed up to the boys baseball pre-season workouts hoping to secure a place on the team. Coach Overstreet noted that about fifteen to twenty students was the average for a pre-season practice. Considering a baseball team is only required to have nine players and will probably have a few extra to give tired players a rest, showing up to pre-season definitely doesn't hurt hopeful player's chances to make the team.
The high school boys baseball team's season officially started February 25, 2019. Their first game was March 8 at Hillcrest, and their next game will be Monday, March 18 at the Clever Tournament.