New Mascot: Fair Grove Fightin' Frogs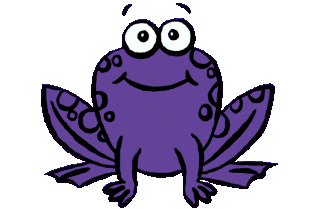 (Editor's Note: This article was posted on April 1st as an April Fools joke. Since it is still being shared post-April 1st, we want to make sure that everyone knows this was a joke.)
For years the Fair Grove Eagles have taken pride in their school and mascot, but with the many changes coming to Fair Grove in the 2019-2020 school year a new mascot is impending as well; the Fair Grove Fightin' Frogs. The eagle is a majestic bird and the national animal for the United States but with the rising crime rates in not only the U.S. but in Missouri as well the Fair Grove Schools administration worries that a bird of prey may be too violent for the developing minds of the students.
Mike Bell, Fair Grove Schools superintendent of 4 years, said, "During their years in school children's minds are still developing, they are still incredibly susceptible to the ideas we, the administration and teachers, plant in their heads. Which is why we are making progressive steps to prevent violence and cruelty at Fair Grove."
The frog, not only "adorable," but nearly harmless, was the "perfect candidate" for Fair Grove's new mascot. Though the mascot will be changing the school colors will remain purple and white, official pictures of the new mascot are to be released in May of 2019.
Starting in the summer of 2019 all sports teams are to get new uniforms representing our new mascot, the money for these uniforms will come from fundraising and from cutting the budget for the band and art programs. Band and art will now be allotted 20% of their initial budget and the remaining money will go to the athletics program. "The board of education has been extremely helpful and supportive during this crucial change," Bell stated.
Though the change will be difficult at first due to repainting over all of the eagles, ordering new signs, and redecorating all of the classrooms, the administration has been enthusiastic and incredibly optimistic about the change. "We are excited to become the Fighting Frogs, I believe that once the initial shock passes the students will be thrilled by the change as well," said the Fair Grove High School principal Chris Stallings, "Frogs are small and unique creatures, much like our small town, and are perfect for representing our small town values," he added.