MAP-ping out the Rest of the Year with Testing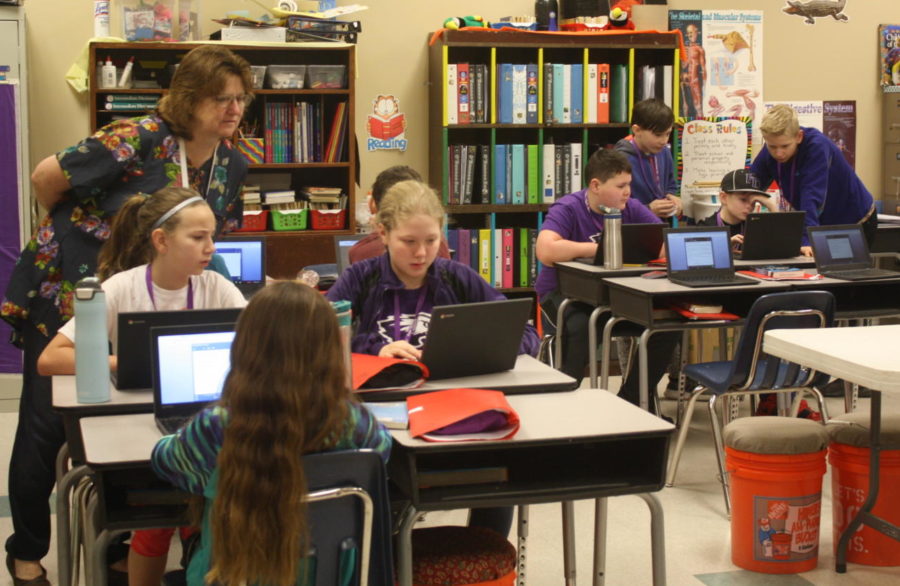 Sarah Bethurem
March 25, 2019
Although the school year is coming to an end, there are still a number of tests that Fair Grove's students have to take. The middle and elementary students will be required to take the Missouri Assessment Program (MAP) this spring. The fifth and eighth graders have to test in English, math, and science; while the sixth and seventh graders only have to test in English and math.
The MAP test is designed to measure how well students have gained the skills and knowledge that is described in the Missouri Learning Standards. The Missouri Learning Standards determines and outlines what each and every student should know and be able to do at the end of a course. All of the teachers try their best to prepare the students for their series of tests. Jessica McKeever, a fourth grade teacher, explained, "We prepare students gradually throughout the year by the way we teach and present activities and unit assessments. However, the weeks in April, leading up to the MAP testing, 4th grade teachers start preparing students by [having] MAP Boot Camp units with Reading, Writing, and Math."
When it actually comes time for the students to test, all of the students are encouraged to get an adequate amount of rest the night before; they are also encouraged to eat a nutritional breakfast. The teachers serve as proctors, making sure that the students know all of the test's rules, as well as making sure that they are equipped with the necessary supplies. In the past, the MAP test was on paper; however, now that technology has become more advanced, the test in now taken online. 
The MAP test has four placement levels. The levels are: below basic, basic, proficient, and advanced. Fair Grove's goal is for all students to score within the proficient or advanced level. It is important for the students to do well because the school's scores are shared amongst others across the state of Missouri. Additionally, doing well reflects greatly on the students and the rest of the staff and faculty. Having the students do well is ideal; however, the test itself is not entirely practical. Shawnda Minor, a middle school math teacher, expressed, "With the various changes in the MAP test and the lack of comparable data, the system is imperfect and flawed. However, I do feel that changes are being made which will improve the usability of the results, and allow teachers and administrators to adapt and meet the needs of the students. Ultimately we need a test that measures student progress, but I'm not sure that is possible with the restraints of state-wide testing."
The middle schoolers start testing on April 22nd, while the elementary students start testing on April 29th; however, testing for both of them ends on May 3rd.