Catching up on Middle School Sports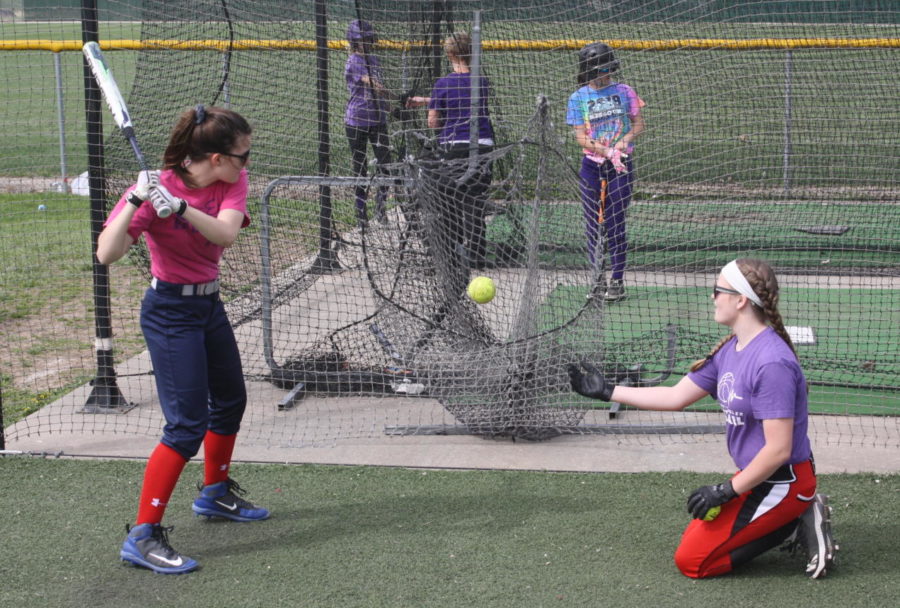 Sarah Bethurem
April 15, 2019
A number of Fair Grove's middle school students have been extremely occupied with various sports this spring. Sports such as track, baseball, and softball have been and continue to be quite active.
Currently, fifteen eighth-graders and nine seventh-graders make up the MS track team. The track team competes in long distance runs, as well as shorter distance races in which the students have to sprint. In total, the middle schoolers will take part in six meets; their first meet was held at Skyline on Wednesday, April 3rd. At the meet, the seventh grade boys, and the eighth grade girls took 1st place overall. Marc Green, the middle school track coach, expressed, "The Marshfield meet usually includes much larger schools and provides [us with] great competition."
Additionally, he believes that Kolby Rayman, Eli Merillat, and Esais Bard will perform well throughout the season because they are hard workers and they are experienced in track and field.
The middle school's eighth grade baseball team, lead by Cale Ramsey, has had an exceptional season so far. The eighth-graders are 3-0, while the seventh-graders are 1-2. Eleven boys make up the eighth grade team, and twelve boys make up the seventh grade team. Both teams have six games remaining, with their last game being on April 30th. Cale Ramsey expressed, "It's hard to know who will be good at the 7th and 8th grade level since this is our first year having a junior high team…I would imagine that Strafford would be one of our tougher opponents, and we beat them 8-1."
So far this season, the middle school's softball team has won six games and has tied one game. Furthermore, the twelve girls have only lost one game. In order to prepare for their remaining ten games, they have completed numerous practices. Samantha Orr, one of the two softball coaches, stated, "Practices are mostly after school until 5 p.m. I try and include game-like situations into practice with runners and situational goals for them to work on. We have batting practice as well as fielding practice. Lots of drills include fly-balls and ground-balls to be ready for games."
Samantha Orr also expressed that she is excited for Jaelah McDannald, the starting pitcher, and McKenzie Hamilton, the catcher, because they work well together. The softball team's final game is at Pierce City on Thursday, April 25th.