Fair Grove Wooden Bat Tournament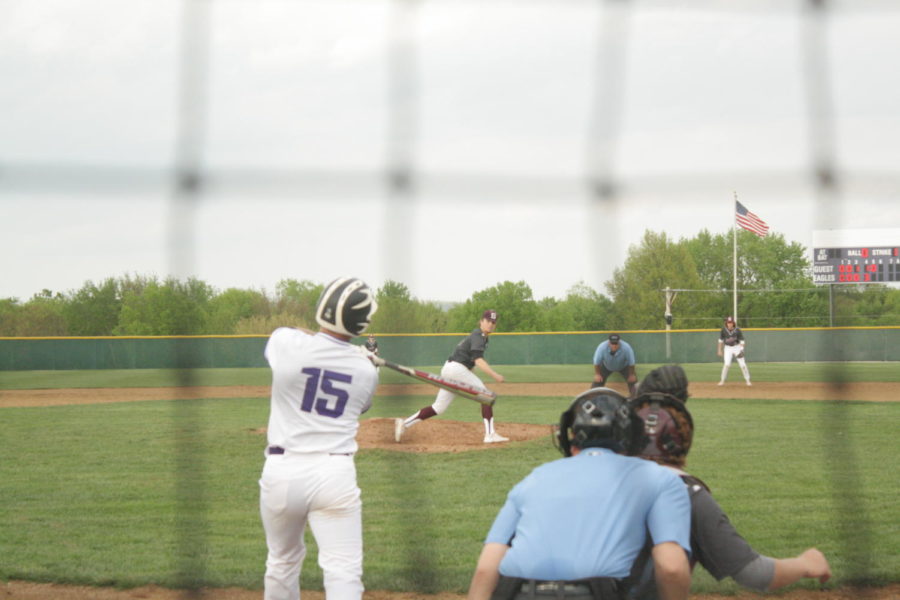 Lyndsey Wall
April 30, 2019
The Fair Grove high school boys baseball team participated in the annual wooden bat tournament on April 15th-20th. With two separate pools consisting of other high school teams around the area, the wooden bat tournament is a lot of playing time with wooden bats only.
Dylan Long (12) said, "Playing with wooden bats is not something I'm used to, but as the tournament went on the whole team figured out how to adjust to the new feel of the bats."
Dylan added, "We did really good and fought for every game no matter what, the games do not count towards our regular season stats, but it was still good to get some more playing time on the field."
Cayden Stacye (12) said, "Playing in the wooden bat tournament has given us a lot of good games from teams who we actually play in regular season."
Teams like Strafford, Buffalo and other close schools participate in the tournament, teams in the Fair Grove District play in this tournament.
"Batting is completely different with a wooden bat, the weight, the feel of it, it's all just completely different, and it's nice to have a change to play with, it makes the games more fun than usual," Cayden stated.
"We changed lineups throughout the tournament, so it gives us a lot of depth to practice and play," Dylan said.
"I think the team is overall getting a lot better at playing together and our overall skill this season has improved," he explained.
Cayden Stacye (12) said, "Our batting has improved I think because we have worked on it a lot, pitching and catching have also improved, the wooden bat tournament was just a lot of good practice for regular season games."
The Fair Grove boys baseball team is halfway through their season with only a few games left before districts. They will play in a tournament hosted by Miller on 4/30-5/4.