Class of 2019 Raises Money for Project Graduation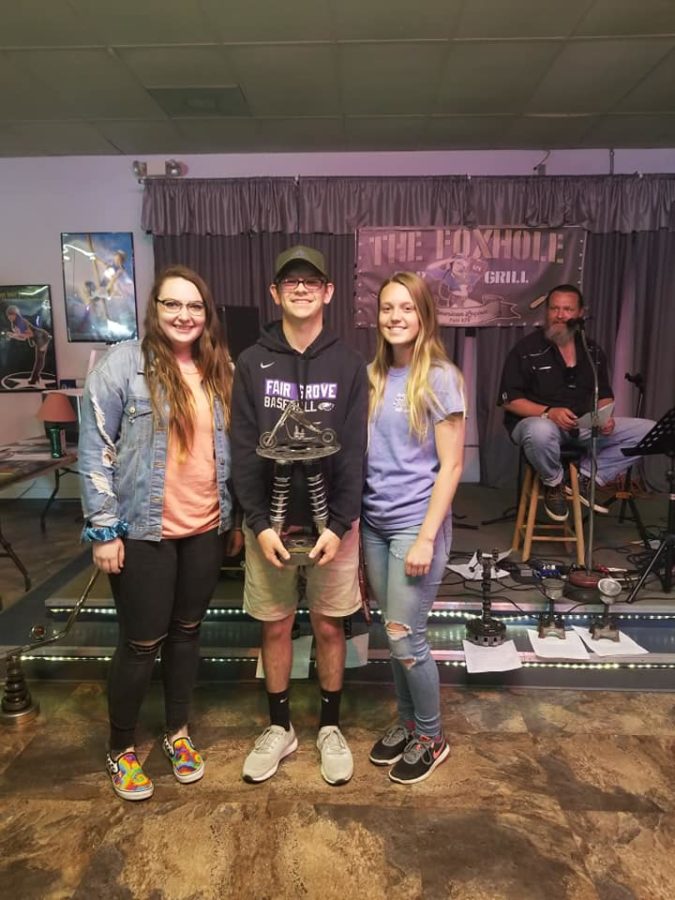 Taylor Brumage
May 7, 2019
Every year after graduation, Fair Grove sends their newly graduated students to Project Graduation. Project Grad is an event that is held following graduation that the seniors attend to have a safe and fun place to celebrate their big accomplishment of graduating. The parents help the kids raise money during the school year to put towards the big celebration. For each event the kids work they gain more chances to win prizes at Project Graduation. They do anything from 50/50 raffles at sporting events, to limeade stands, man pageants, bake sales, and more!
This year, the limeade stand was open at every home football game, volleyball game, and both boys and girls basketball games. The students and parents also hosted the annual Mr. Fair Grove Man Pageant. In this event, one or two senior girls paired up with a senior boy to coach their way through the pageant. There were many categories including talent, evening wear, beach wear, and more. Later on in the night, the boys received their awards. The audience got to vote for their favorite by putting money in each boy's respective jar, Mr. Fair Grove and Mr. Congeniality were chosen by the three judges. 
This year, Project Graduation was introduced to a new fundraiser. Concerts 4 a Cause held a poker run, car show and bike show for the Project Graduation 2019. This event included a bike ride, live music, food, raffles, and a car and bike contest. Carolyn Kalfos, a parent in charge of the event makes the trophies from bike and car parts to give to the owners of the bike and cars that were entered into the contests. These awards included 1st, 2nd, 3rd bike and car, most likely to be seen on live PD, students choice, and more. "This event is a great way to get the Fair Grove and Springfield community involved and to raise money for the kids who have worked so hard to get where they are today!" Ms. Kalfos explained.  
The project graduation committee met once a month at 6:30 pm in the library at the school. During these meetings students and parents were all encouraged to participate and get involved in project graduation.