Mad Hatter's Tea Party #1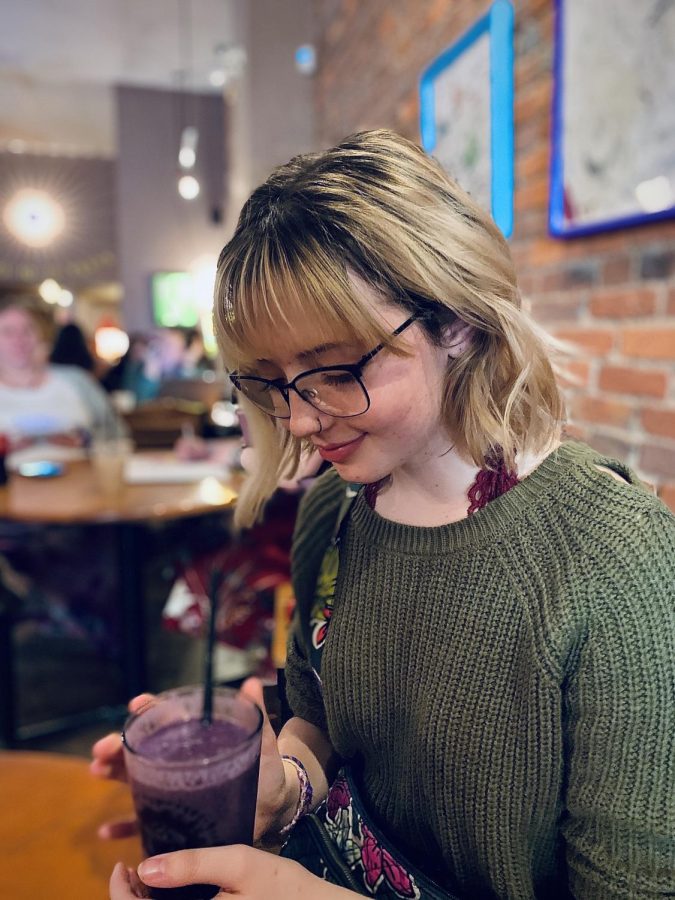 Erin Blevins
October 3, 2019
Tea is a great thing in life, and a cup of tea makes everything better. Bubble tea is a type of tea invented in Taiwan and Taichung in the 1980s, and normally contains some type of tea, milk, sugar, and tapioca pearls. The tapioca pearls usually are black and are made from cassava starch, sweet potato and brown sugar. Sometimes, white tapioca pearls are used, these are made from cassava starch, caramel and chamomile root and have a different flavor. 
I went to Sno Bubble Tea in the Battlefield mall. I had two of their drinks but they also offer desserts, like Belgium waffles. The service was obviously new and in need of some more training. They did fine, but making the tea was super slow, and the worker spoke very quietly and seemed timid.  
The first thing that I tried was the London Frog, it was milk, black tea, vanilla, and black tapioca pearls. It was very rich and kind of heavy. The taste was sweet, but not so sweet that it took away from the tea. I liked the pearls, but some people don't, so if your new maybe ask to try some, or have very few pearls in the drink. The staff there was very kind and would probably let you. 
The other drink I had was the Strawberry Pop. This drink is very sweet and has pearls that pop, they are thin and pop when you bite down and have a sweet strawberry juice inside. It made a wonderful summer treat. Both of these drinks are cold and so good, the prices are reasonable and the atmosphere is very fun and bubbly. Sno Bubble Tea is a great place to go if you are just hanging in the mall, and is a friendly enviroment.