Fair Grove's Oldest Tradition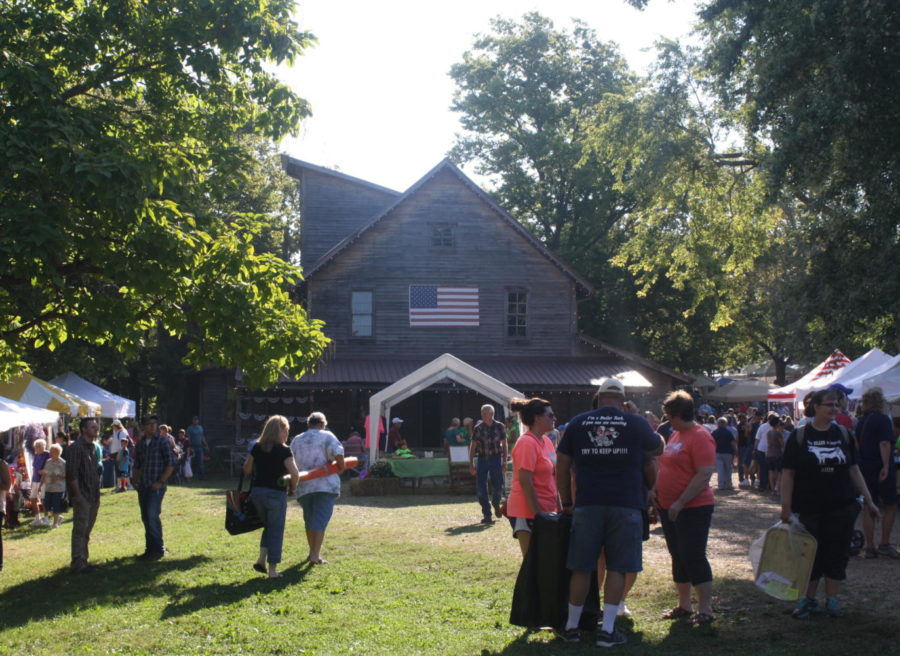 Avery Gautieri
October 8, 2019
Fair Grove's Heritage Reunion, better known as the Fall Festival, is a tradition centered around the Wommack Mill that takes place annually on the last full weekend of September.  The festival is kicked off with a parade featuring many Fair Grove High clubs, such as the marching band, football team, volleyball team, and cheerleading squad, as well as several local people in antique cars, on floats, with horses, and riding tractors.
Showcasing hundreds of vendors, the Heritage Reunion acts as a giant annual farmer's market, in which a variety of food, crafts, shows, and products can be found everywhere on Main Street.   From homemade kettle corn and root beer to soap and woodwork, the festival draws in a massive amount of people, many of which have attended for many years and have their own traditions to go along with the normal festivities, many of which involve the food. Nate Bruner, a junior in high school, remarked, "[Every year] I go to the Corn Shack religiously."  
Among the many local and traveling businesses that sell their products, several school clubs and activities use the Heritage Reunion as an opportunity to fundraise and get more involved in the community. School activities such as Cheer, Marching Band, Project Grad, FFA, and FBLA have their own methods of making money in the form of running parking lots for paid parking or having their own booths at the festival itself. 
Natalie Palomo, the Fair Grove band director, explains, "I enjoy being able to support the [band] program by helping out because every time we do something like this, it connects us to the community and it's good for the band." As an introduction to the fall season, the Fair Grove Heritage Reunion continues to be a widely loved event and an integral part of the town's old traditions.